Blind Skin Surface Tension
Ceramic, Terra Sigillata, Low-Fired Stoneware, Porcelain
2019
21" x 19" x 7"
Steward

Original Artist

Image Credit

Emile Askey
"This work explores the body and corporeality through mending and repair. Fractures in a slab relates to the skin and screen. The work can be seen as a tableau of objects and surfaces surviving an atmospheric environment through fire and movement. "
- Lili Chin​​

---
Building a contemporary art collection is a lifelong journey that is made more accessible with Testudo. Whether you are just learning about art collecting or have already started your collection, we invite you to talk with us!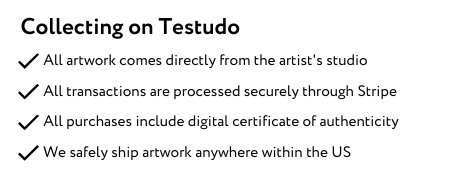 $2,250
Please login to purchase.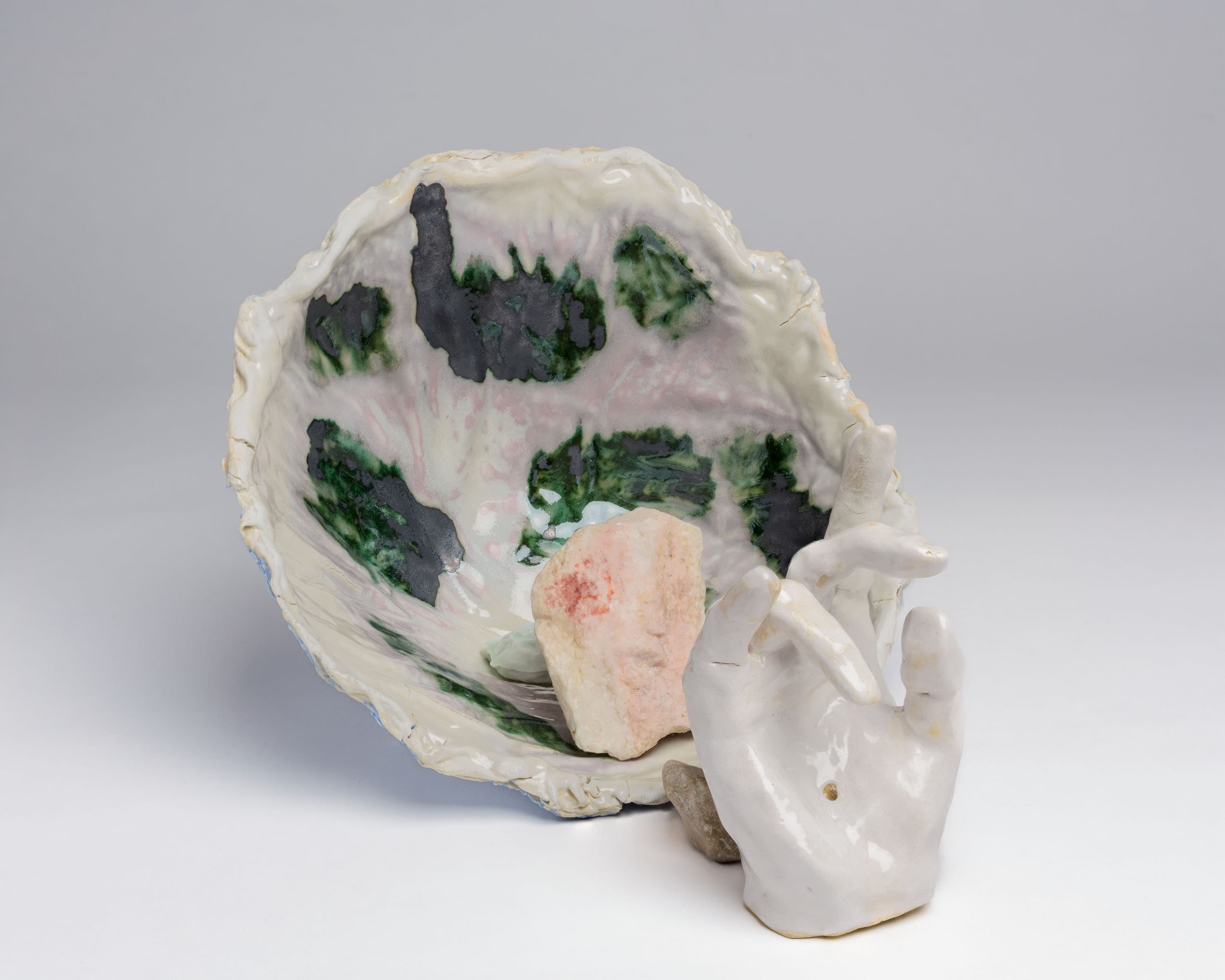 Lili Chin
Lili Chin is an artist based in Brooklyn, NY. Combining installation, video and sculpture, her practice focuses on nature and architecture to explore rituals in time, bridging contemporary and ancient ideas that investigate themes of memory, duration and spirituality. Having grown up in the Pacific Northwest USA and Singapore, her diverse background shapes her ephemeral impression of the world through raw materials and film to reveal a fragile search for the quotidian sublime.

Selected international exhibitions venues featuring her installations, sculpture and artwork include the He Xiangning Art Museum, Shenzhen, Collar Works, NY, The Drawing Center, NY, STPI Print Center, Singapore, and various other venues in Beijing, Shanghai, Mexico City, Ecuador and the Orkney Islands. Her films have screened at various international venues, including Anthology Film Archives, 601 Art Space, Microscope Gallery, Millenium, Oxford Digital Festival, Edinburgh Film Festival, NY Underground Film Festival and more.

She has attended numerous residencies, including MacDowell, Skowhegan School of Painting and Sculpture, the Swatch Art Peace Hotel, The Studios at Mass MoCA, Weir Art Farm, Akiysoshidai International Art Village, Japan. Forthcoming residencies include The Visual Studies Workshop in Rochester and Hospitalfield in Arborath, Scotland. She holds an MFA from the University of California, San Diego and a BFA from Pratt Institute.

View Artist Profile
Questions about the artwork, purchasing, or shipping?