Last Summer, No. 05
Glazed ceramics, epoxy, paint, varnish
2022
7" x 9" x 3"
Steward

Original Artist

Image Credit

Emile Askey
"This series expresses the freedom and liberation that I have encountered as a queer person since I moved from South Korea to the United States through the image of people enjoying sunbathing on the beach."

- Jinsik Yoo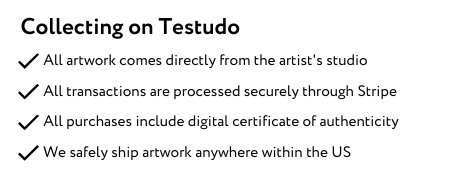 $900
Please login to purchase.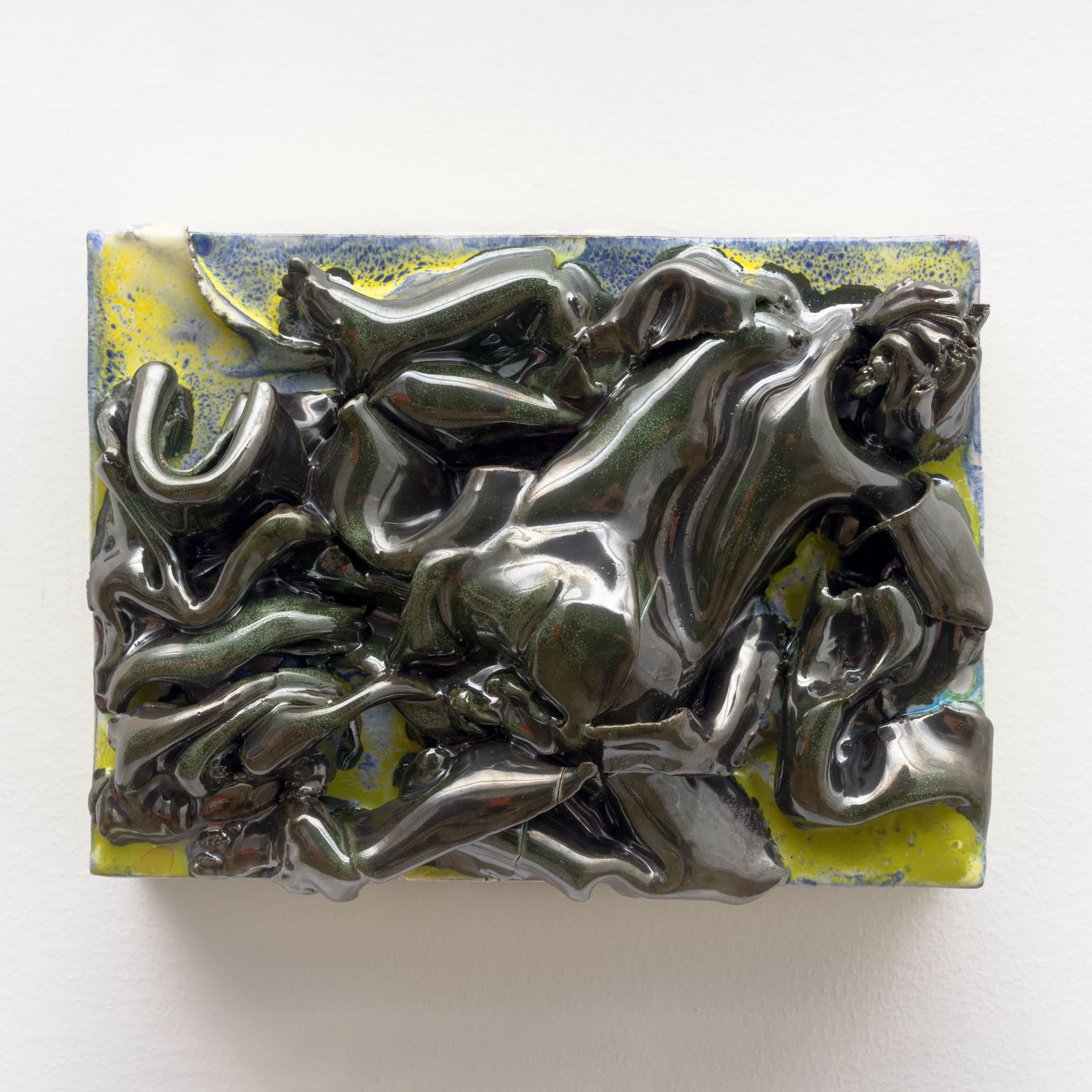 Jinsik Yoo
Born in Daejon, South Korea; based in Philadelphia, PA and Brooklyn, NY
Jinsik Yoo constructs intricate ceramic sculptures that obscure the body. As a queer artist raised in a conservative environment in South Korea, Yoo conflates figuration and abstraction in his work—moving fluidly between concealing and exposing the human subject. The artist shapes clay into bent and wavy pieces that he assembles and manipulates into various forms. Yoo then glazes or paints the resulting objects with bright pastel hues contrasted with stark areas of white and black. These ambiguous sculptures come close to resembling body parts yet ultimately evade direct representation. They instead evoke human feelings and gestures.
For example, riffing on the art-historical motif that particularly arose in Impressionist painting, Yoo's series of nude sunbathers morph into the sandy beaches on which they laze. These ceramic scenes convey the emotional transition from repression to liberation that the artist experienced upon relocating from South Korea to the United States. Across his practice, Yoo experiments with erasure and insertion to capture the complexity and ambiguity of the human experience.

View Artist Profile
Questions about the artwork, purchasing, or shipping?