2025 Farmer
Custom Stoneware, Engobes, Glaze
2019
8" x 11" x 4"
Steward

Original Artist

Image Credit

Emile Askey
"Homage to Dolores Huerta and Cesar Chavez, the co-founders of the United Farm Workers (UFW). This little farmer unwittingly propagates the growth of oak trees, which produce oxygen, while our species clear-cuts forests to plant mono-culture crops sprayed with harmful pesticides and fertilizers. The tail fur texture was made by extruding an engobe, a liquid clay material that is part glaze and part slip."
- Karen Jaimes
---
Building a contemporary art collection is a lifelong journey that is made more accessible with Testudo. Whether you are just learning about art collecting or have already started your collection, we invite you to talk with us!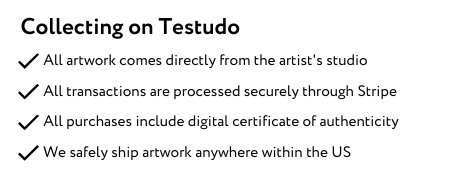 $4,000
Please login to purchase.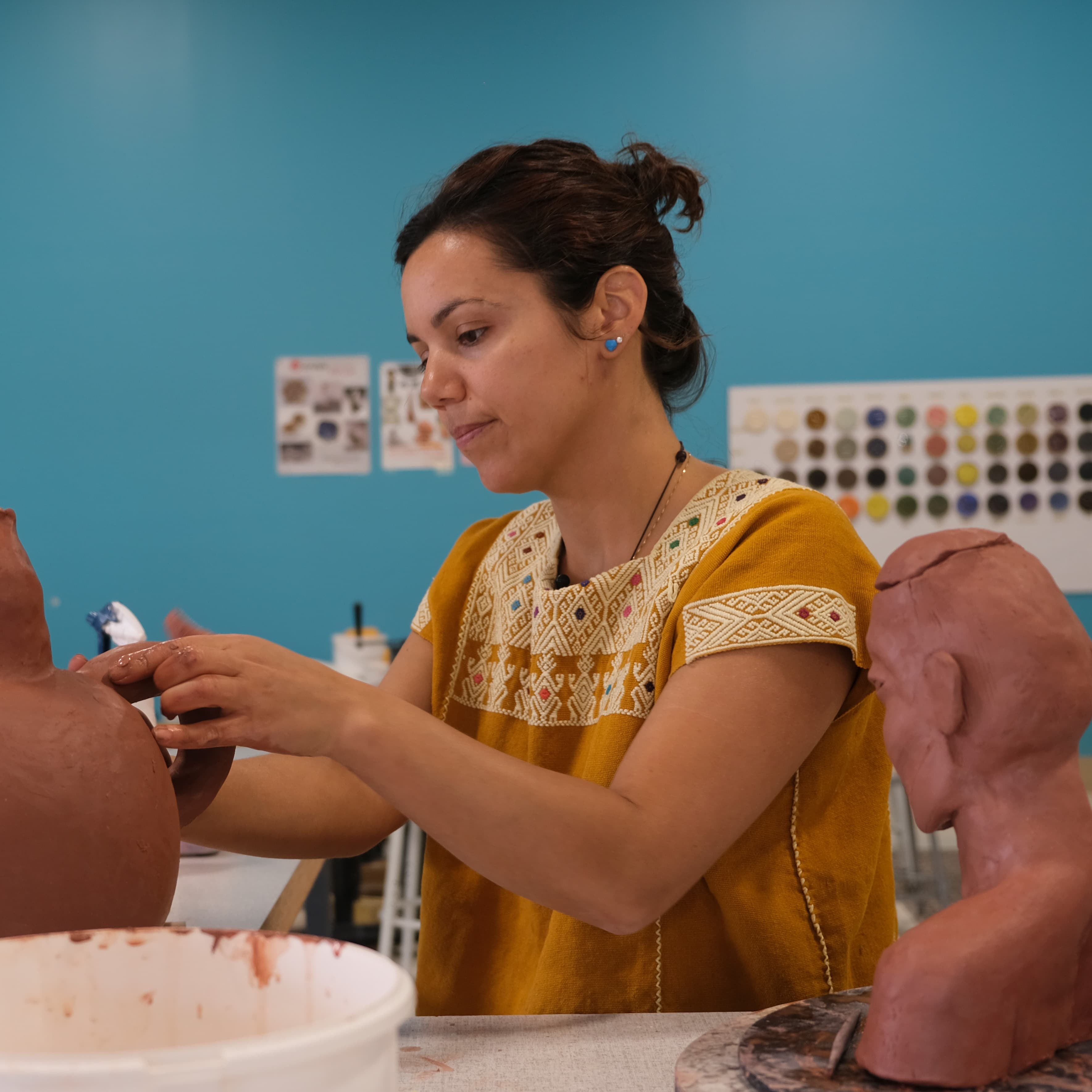 Karen Jaimes
Karen Jaimes is a Latina artist who was raised single-handedly by her Salvadoran mother in downtown Yonkers, NY, which was an impoverished concrete jungle in the 80s and 90s. Many of her peers were first generation students whose parents emigrated to the city due to instability in their homeland. As the daughter of a Civil War refugee, Karen navigated two cultures and languages in a multicultural city. The non-profit art programs at nearby museums, a loving community of matriarchs, and the well-rounded curriculum of Manhattanville College led her to value arts education, social justice, and community outreach. KJ is an artist-activist-educator who sculpts clay to address sociopolitical issues and question the systems in place. The transhistorical and transcultural nature of clay makes it the perfect material for metaphor.

Karen holds a MFA in ceramics from SUNY New Paltz and a BFA from Manhattanville College with a minor in political science. She is an enthusiastic ceramics teacher who enjoys sharing her knowledge of clay's vast properties that span across many fields, including anthropology, geology, and chemistry.

​Her sculptures have been exhibited in the Williamsburg Art and Historical Center, the Katonah Museum of Art, the Barrett Art Center and the Dorsky Museum of Art among others.
View Artist Profile
Questions about the artwork, purchasing, or shipping?