CS 9 10
Concrete, pigment
2022
9" x 9" x 9"
Steward

Original Artist

Image Credit

Otero Fuentes
"Open black sphere"
- Otero Fuentes
This sculpture included a reusable "artist box" to facilitate its transport.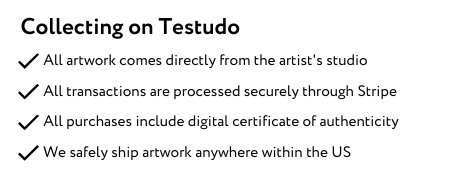 $1,616
Please login to purchase.
Otero Fuentes
Miguel A Otero Fuentes is a Puerto Rico-born USA migrant, a university trained architect specializing in facade design, and a self-taught sculptor. The intersection of these experiences informs art projects that are designed to stimulate human perception, and aimed to communicate thought-provoking abstract views using light, space, shape, number, and meaning.

View Artist Profile
Questions about the artwork, purchasing, or shipping?