Hard Toy, Cuddly Toy
Painting on paper in epoxy
2021
31" x 24"
"In this piece, colorful areas of watercolor stain, oil pastel, and chalk generate a vibrating atmosphere surrounding a partial rendering of a lactating Madonna (Virgo lactans). The epoxy is cast with droplet-shaped apertures from which the work hangs, and shiny, raised drops cascading down the sides of the rectangle. The leaking orifice and the wetness of the epoxy soak into the paper, retaining a visual quality of liquidity even after curing. The title comes from D.W. Winnicott's concept of the transitional object—a toy or blanket that both provides comfort to an infant and enables separation from a caretaker—and implies that painting could operate in a similar way."
- Heather McPherson
---
Building a contemporary art collection is a lifelong journey that is made more accessible with Testudo. Whether you are just learning about art collecting or have already started your collection, we invite you to talk with us!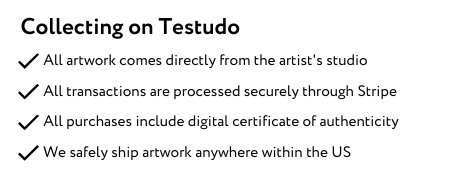 $3,400
Please login to purchase.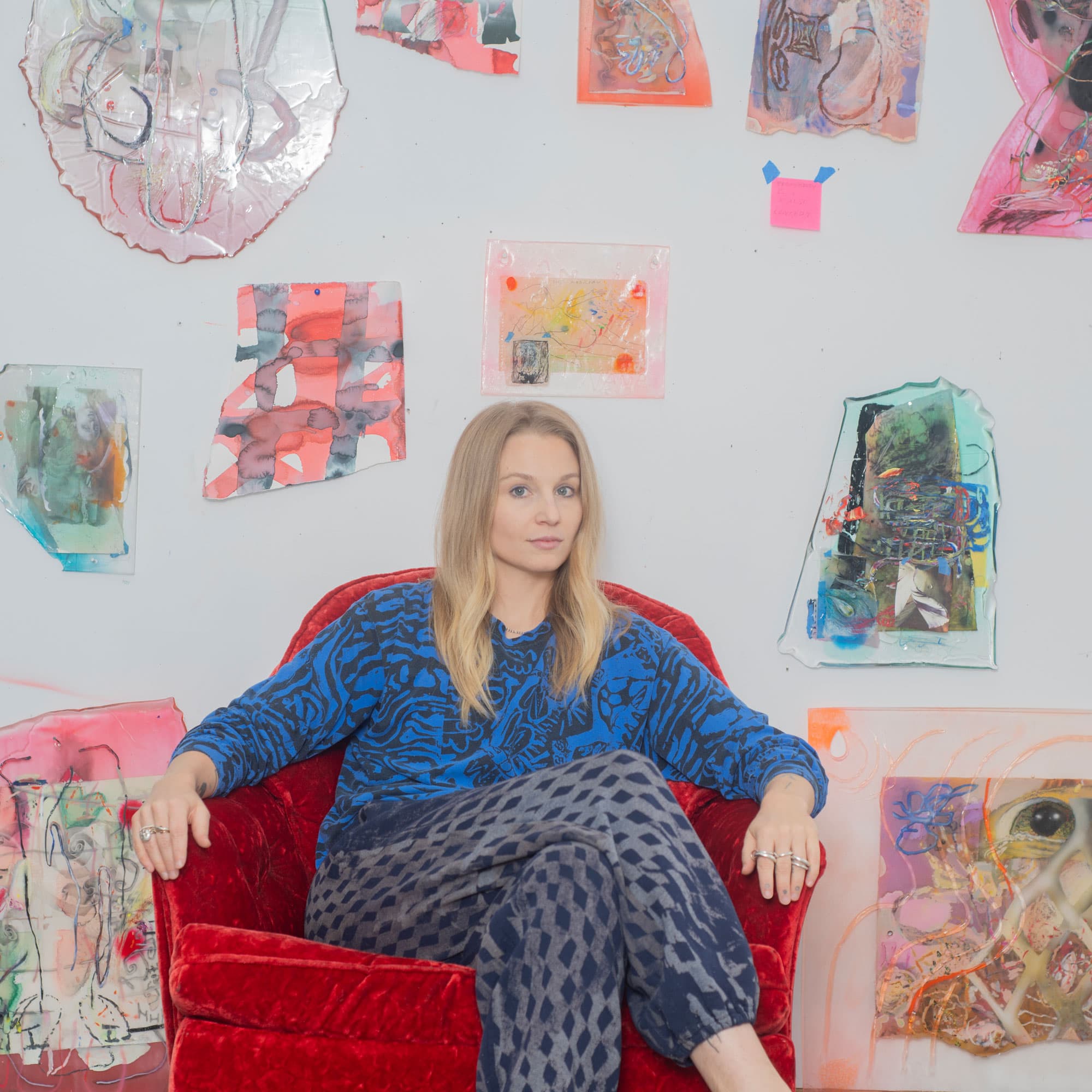 Heather McPherson
Born in Ann Arbor, MI; based in Providence, RI
Heather McPherson's approach to painting combines abstraction and figuration while applying a range of materials to create low relief wall-based paintings. Responding to devotional painters with a deep consideration for surface effects, natural light and imagery related to the body, McPherson's low relief paintings merge contemporary and traditional materials to assert a physicality in her paintings.

Unique to McPherson's practice is her process of submerging her paintings on paper into translucent epoxy, allowing the painting to suspend in a dream-like state and challenging the effects of time on archival materials. Once dried, the exterior substrate becomes a secondary canvas for further painting by McPherson. This dynamic process challenges the idea of painting as two-dimensional by integrating visible layers that capture elements of sculpture, collage, and painting all at once, similar to an artifact. McPherson's artistic process can be understood as a transcription of the ethereal by referencing fleshy bodies and historical iconography and by the unification of text, scrawls, and devotional imagery nestled within each layer.

Her densely packed low relief paintings harness physical qualities that expand the definition of painting while the spatial estrangement of layers remind viewers of duality, namely the material world and the transcendent, or the distance between the body and mind.
View Artist Profile
Questions about the artwork, purchasing, or shipping?
More from Heather McPherson