Itchy Kilim Photo Station
Acrylic, Watercolor and Paper on Canvas
2022
60" x 72"
Steward

Original Artist

Image Credit

Emile Askey
"This painting is a homage to the couch upholstered in Kilim rug fabric that has been in my family's home for decades and has served as a set piece in countless family photos. Combined with the light from numerous camera flashes over the years, I imagined that it had absorbed energy from our bodies to generate the growth of some fungus-like matter into vaguely human silhouettes."
- Katita Miller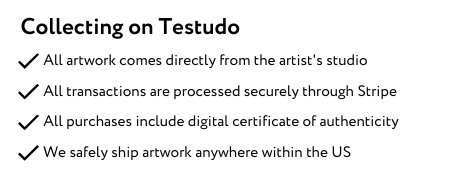 $6,000
Please login to purchase.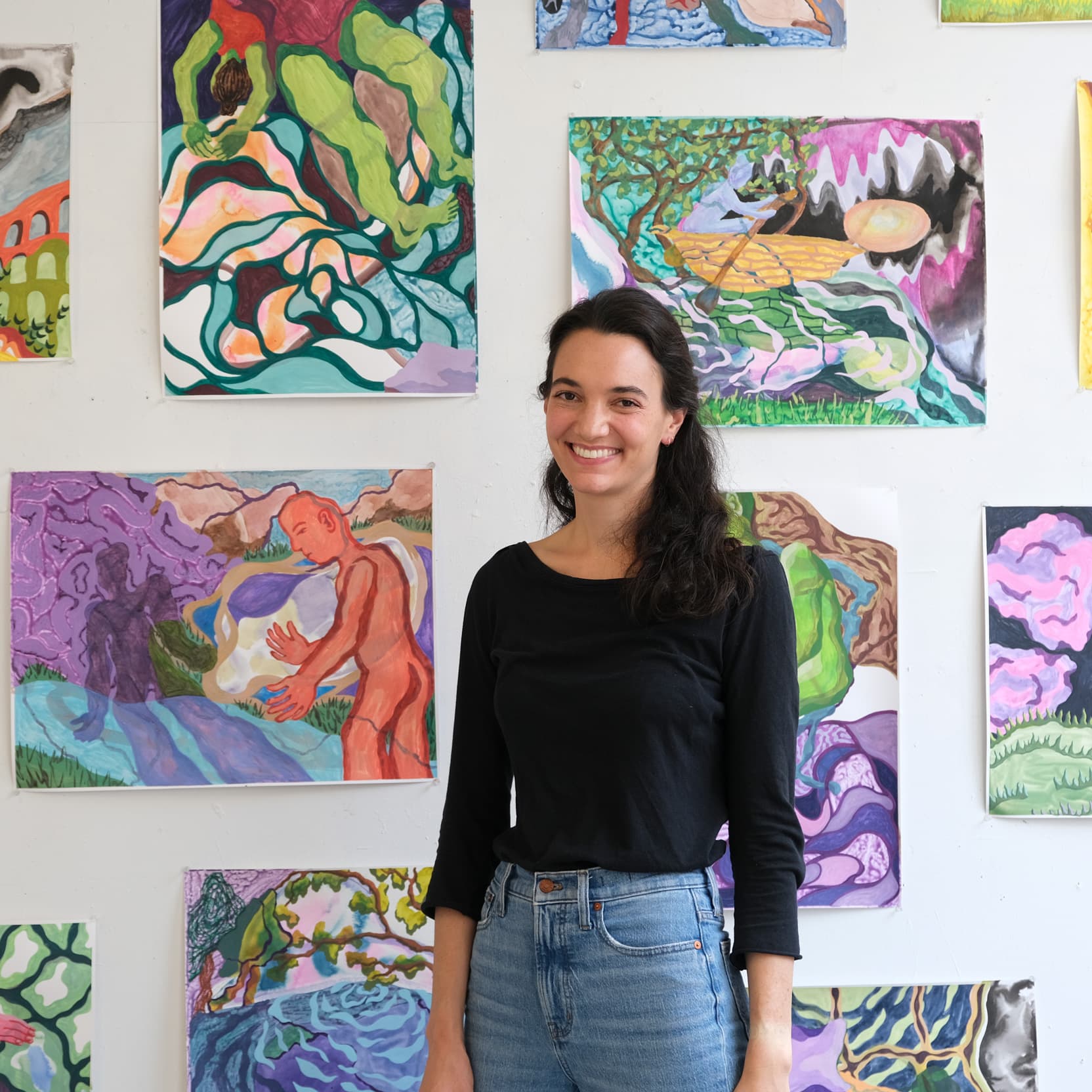 Katita Miller
​Katita Miller (b. 1994, Santa Fe, NM) is an artist currently living and working in New York, NY where she recently completed the MFA program at Hunter College. She grew up primarily in Fort Worth, TX and graduated in 2016 from Wake Forest University in Winston-Salem, NC with a B.A. in Studio Art and Spanish.

View Artist Profile
Questions about the artwork, purchasing, or shipping?