Nothing Will Keep Us Together
Acrylic & Oil on Canvas
2020
48" x 60"
Steward

Original Artist

Image Credit

Emile Askey
"A combination of my varying painting strategies and full of surreal juxtapositions: inside and outside, colossal and human, growth and decline. This sets the stage for a conflicting couple asking the age old question, should I stay or should I go?"
- Paul Anagnostopoulos
---
Building a contemporary art collection is a lifelong journey that is made more accessible with Testudo. Whether you are just learning about art collecting or have already started your collection, we invite you to talk with us!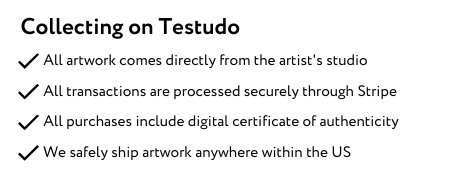 $10,000
Please login to purchase.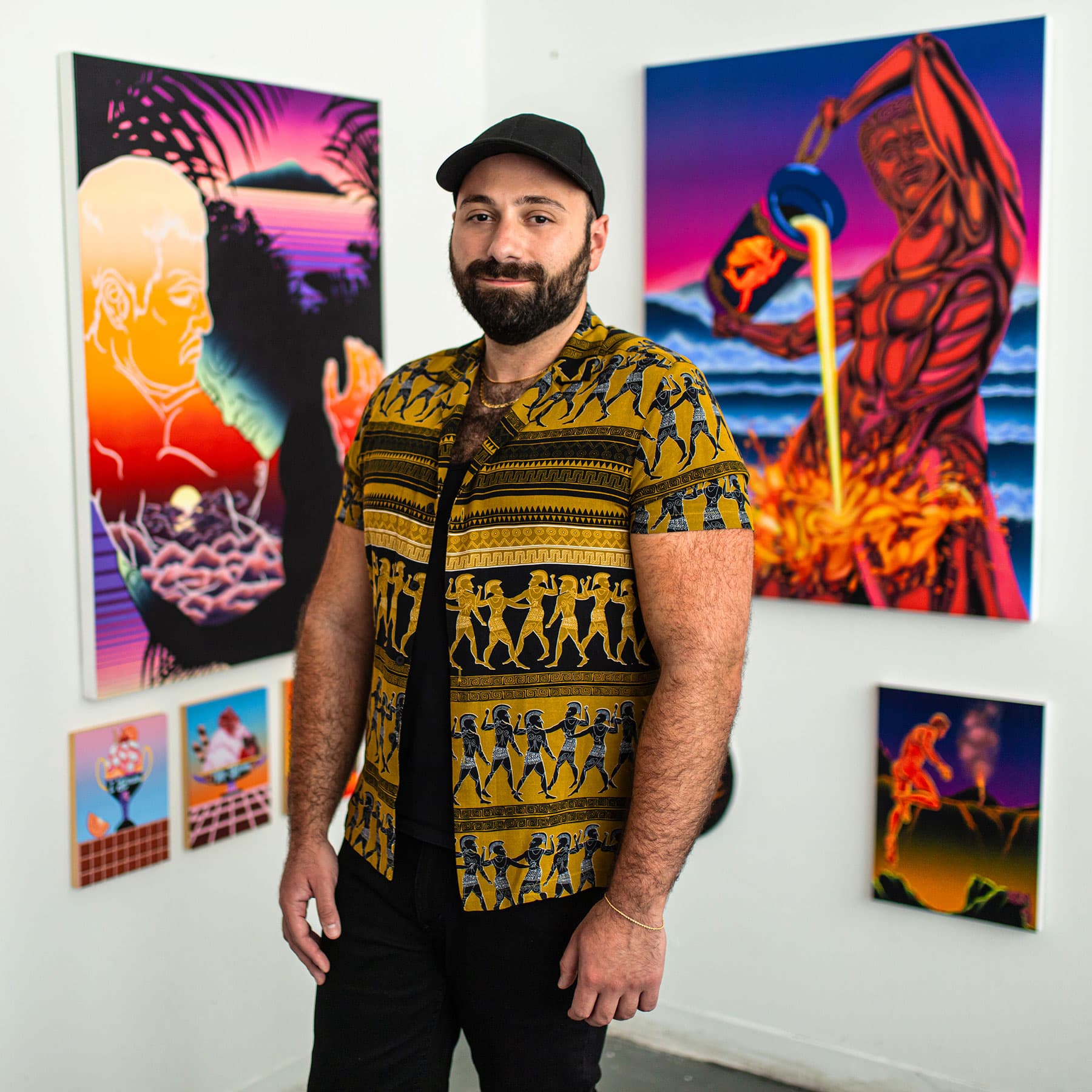 Paul Anagnostopoulos
Paul Anagnostopoulos (b. 1991 Merrick, NY) is an artist whose paintings explore mythological desire and melancholy through contemporary queer narratives. He graduated with his MFA in Studio Art from CUNY Hunter College in 2023 and earned his BFA in Studio Art and Art History from New York University in 2013. Anagnostopoulos presented solo exhibitions at Dinner Gallery (New York, NY), Leslie-Lohman Project Space (New York, NY), and GoggleWorks Center for the Arts (Reading, Pennsylvania). His work is in the collections of the Museum of Modern Art Archives and Library, the Leslie-Lohman Museum of Art, Rhode Island School of Design, and Yale University. Anagnostopoulos has participated in 10 acclaimed artist residencies in the states and abroad, most notably the Vermont Studio Center (Johnson, VT), the Wassaic Project (Wassaic, NY), and the Association of Icelandic Visual Artists (Reykjavík, Iceland). His work has been featured in Hyperallergic, New American Paintings, Artnet News, and VICE. Anagnostopoulos is based in Queens, NY.
View Artist Profile
Questions about the artwork, purchasing, or shipping?
More from Paul Anagnostopoulos