remedies
Epoxy clay, resin, peacock feathers, medical casting tape, DuoMatrix, necklace chains, and half empty sake bottle
2023
48" x 203" x 24"
This work is part of the solo exhibition 'Smoking in the Garden', which delves into folklore from Kim's mother's stories, examining how oral narratives can transform trauma into power. The sculpture represents inherited remedies for pain, with warm peach parts symbolizing the healing of past wounds. Linked hands and a green potion bottle act as protective amulets and emotional soothers. This body of work explores the sentimental connection between mother and daughter and the multi-layered cryptic nature of postcolonial identity.

---
Building a contemporary art collection is a lifelong journey that is made more accessible with Testudo. Whether you are just learning about art collecting or have already started your collection, we invite you to talk with us!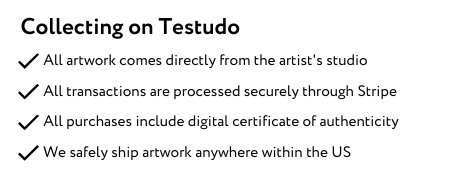 $9,000
Please login to purchase.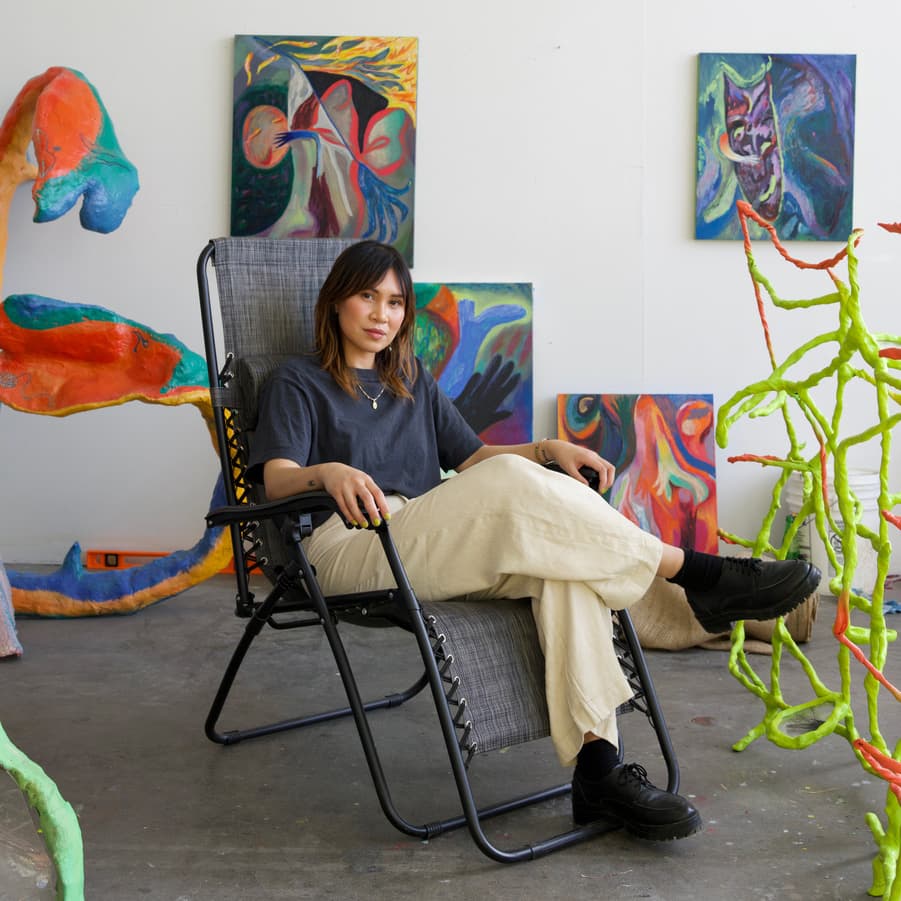 Kim Garcia
Kim Garcia (b. 1989 San Diego, CA) is an artist working in sculpture, drawing, and painting. Her practice explores social dynamics and residual trauma from interpersonal relationships, community structures, and memory. Kim comes from a background in creating collaborative community projects that often employ alternative spaces to explore studio art practices, site-specific collaboration, and museum and exhibition research. She is the founder of The Cold Read, an online critique group and artist collective that engages gestures of care and support through writing. And is one of the co-founders of after hours gallery, an art gallery in Los Angeles that hosts seasonal two-person exhibitions. She has most recently shown her work at Phase Gallery, Peripheral Space, DXIX Projects, Human Resources, DAC Gallery, Torrance Art Museum, CICA Museum (Korea), and Museum of Contemporary Art San Diego. Kim is based in Los Angeles and received her BA from UC San Diego and her MFA from UC Irvine.

View Artist Profile
Questions about the artwork, purchasing, or shipping?