Terror Birthed Silence
Oil on canvas
2022
22" x 33"
"Dusk has passed, the night is still. The crack in the windowsill whistles the song of the wind. Beneath the covers a body rises. Once a source of warmth, the dress, the sheets, the bed are home to none."
- Kevin Mosca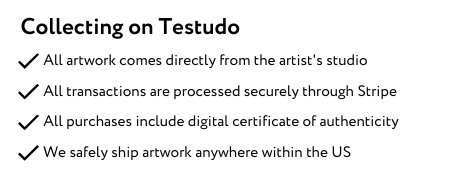 $4,200
Please login to purchase.
Kevin Mosca
Kevin Mosca (b.1993 in Albany, NY) received his Bachelor Of Fine Arts from Maine College of Art. He currently lives and works in upstate New York with his wife Megan Mosca and dog Geezer. Mosca's work has been shown in group exhibitions at galleries including CFCP Gallery, The Magenta Suite, and Grant Wahlquist Gallery.

View Artist Profile
Questions about the artwork, purchasing, or shipping?