The Changer
Found objects, repurposed textiles
2021
66" x 14" x 14"
Steward

Original Artist

Image Credit

Pierre Le Hors
"A matchstick. The one who takes action. A transformer."
- Courtney Puckett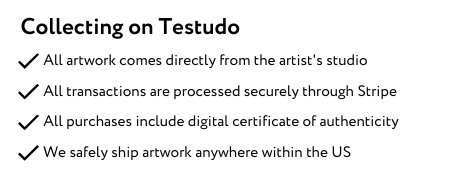 $5,000
Please login to purchase.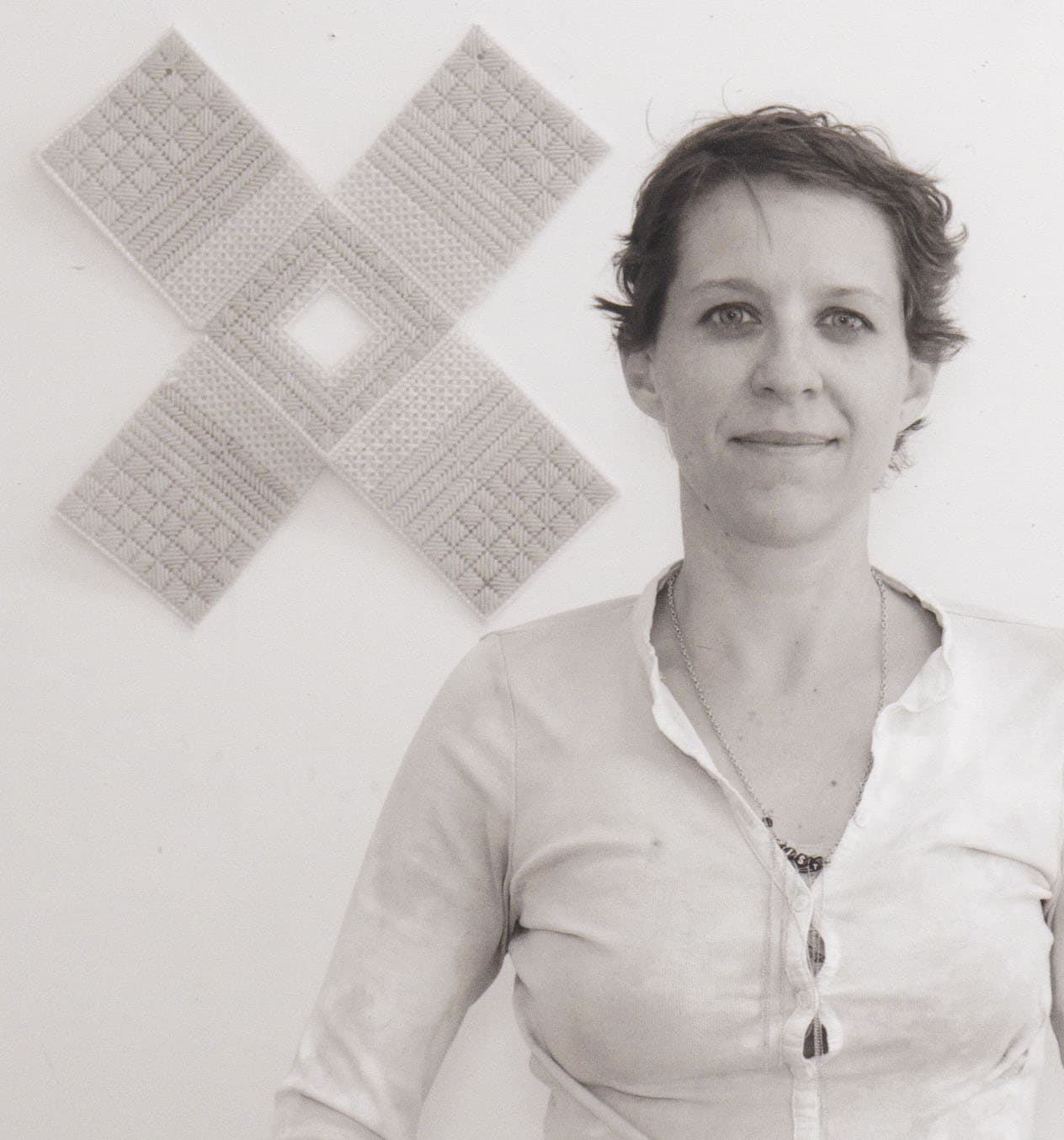 Courtney Puckett
Born in Winter Park, FL; based in Holmes, NY
Courtney Puckett makes biomorphic sculptures with domestic cast-offs and textile scraps. Through this act of recycling, the artist registers and also reimagines the relationship between humankind and our earthly environs.

Puckett scavenges for used furniture, household goods, and fabrics, which she dismantles and reassembles in new forms. She then methodically wraps each segment of these items with ropes, cords, strings, wires, and threads. This meditative process recalls traditional textile-making methods. Her practice engages with the ongoing art-historical discourse about the biased dichotomy between fine art and craft.

Drawing attention to skin's physical intimacy with cloth, Puckett's output reminds viewers how humans are swaddled, dressed, and surrounded with fabrics from birth. Ranging from life-size to tabletop-scale, each sculpture stands as a skeletal body encased in a fibrous membrane. These works appear like otherworldly cyborgs who warn of the earth's gradual destruction. Puckett's constructed characters—with names like The Changer, The Gardener, and The Orbiter—embody environmental consciousness, representing a brighter and cleaner planet.

View Artist Profile
Questions about the artwork, purchasing, or shipping?
More from Courtney Puckett