Untitled
Oil on wood
2021
11" x 7" x 2"
"As a continuation of my process of painting in response to the form, this work responds to the raised part in the center. The green square shape to the right competes with the physicality of the center–maybe it slides off and is held in place by the yellow shape underneath it. The composition shifts between positive and negative space and is hard to pin down."

-Stacy Fisher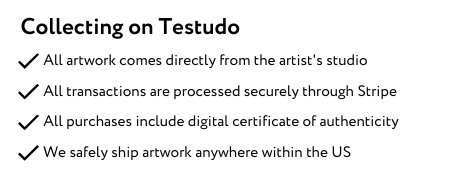 $3,000
Please login to purchase.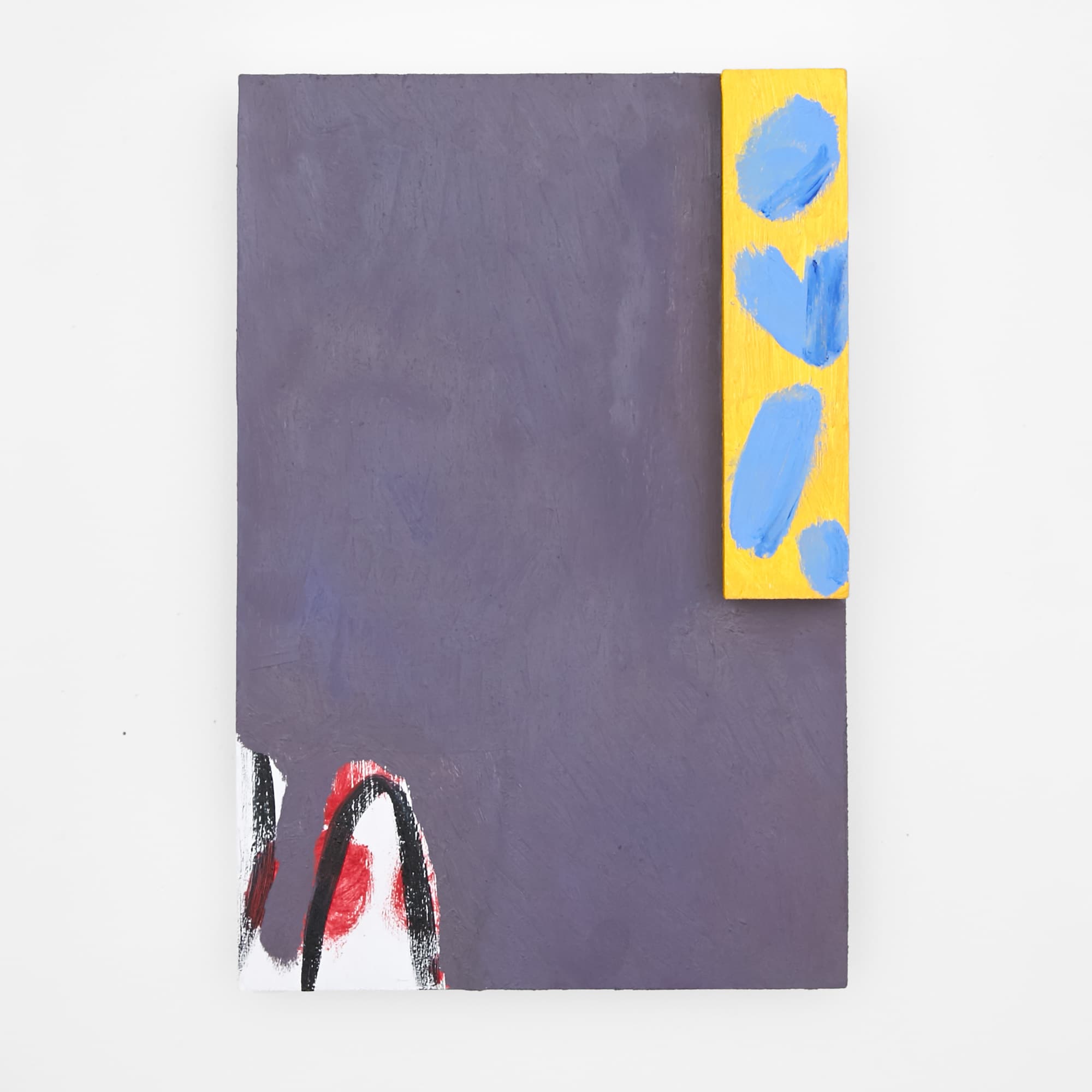 Stacy Fisher
Lives and works in Brooklyn, NY.

The paintings of Stacy Fisher (b.1974) can be viewed through the lens of both painting and sculpture, bridging the visual space between the two mediums with dense strokes of oil paint and lyrical constructions that cast shadows beyond the frame. Her works begin with the inspiration of the physical world through the consideration of materials that are seen as supports for paint that seeks to complicate and contrast with their form. Made purposely small scale to represent a hand-held equivalence to the human body while providing greater visibility for imperfections like nail holes, her paintings imply intimate conversations between materials and paint to highlight a point in which the two intersect. Fisher explores the limitations of physicality through her paintings, blurring the edges and boundaries, and allowing for the abstract idea of the beginning and the end to become obscured yet interconnected.
Fisher has had solo exhibitions in New York at 57W57Arts, Hesse Flatow and Sardine. She has participated in numerous group exhibitions at galleries in New York such as BravinLee Programs, Mother, My Pet Ram, Thierry Goldberg, and Tiger Strikes Asteroid, as well as Left Field (CA) and LVL3 (Chicago). Fisher was a participant in LMCC's Process Space Program and has completed residencies at the Edward F. Albee Foundation, the Vermont Studio Center, and the Chautauqua School of Art. Her work has been reviewed by Artforum, Beautiful Decay, New American Paintings, The New York Times, and Two Coats of Paint.
View Artist Profile
Questions about the artwork, purchasing, or shipping?