Untitled (The Couch)
Oil on Canvas
2020
48" x 64"
Steward

Private Collection

Image Credit

Emile Askey
"This piece was my first pass at a homage to the couch upholstered in Kilim rug fabric that has served as a set piece in our family photos for decades. This version is specifically based on a memory I have of coming home from ballet class and showing off the moves I'd learned conflated with an oft-revisited picture of my four-year-old self posing by the couch in a leotard."
- Katita Miller
---
Building a contemporary art collection is a lifelong journey that is made more accessible with Testudo. Whether you are just learning about art collecting or have already started your collection, we invite you to talk with us!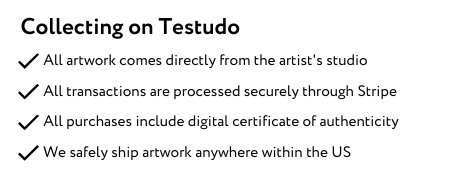 $4,500
Sold on June 9, 2022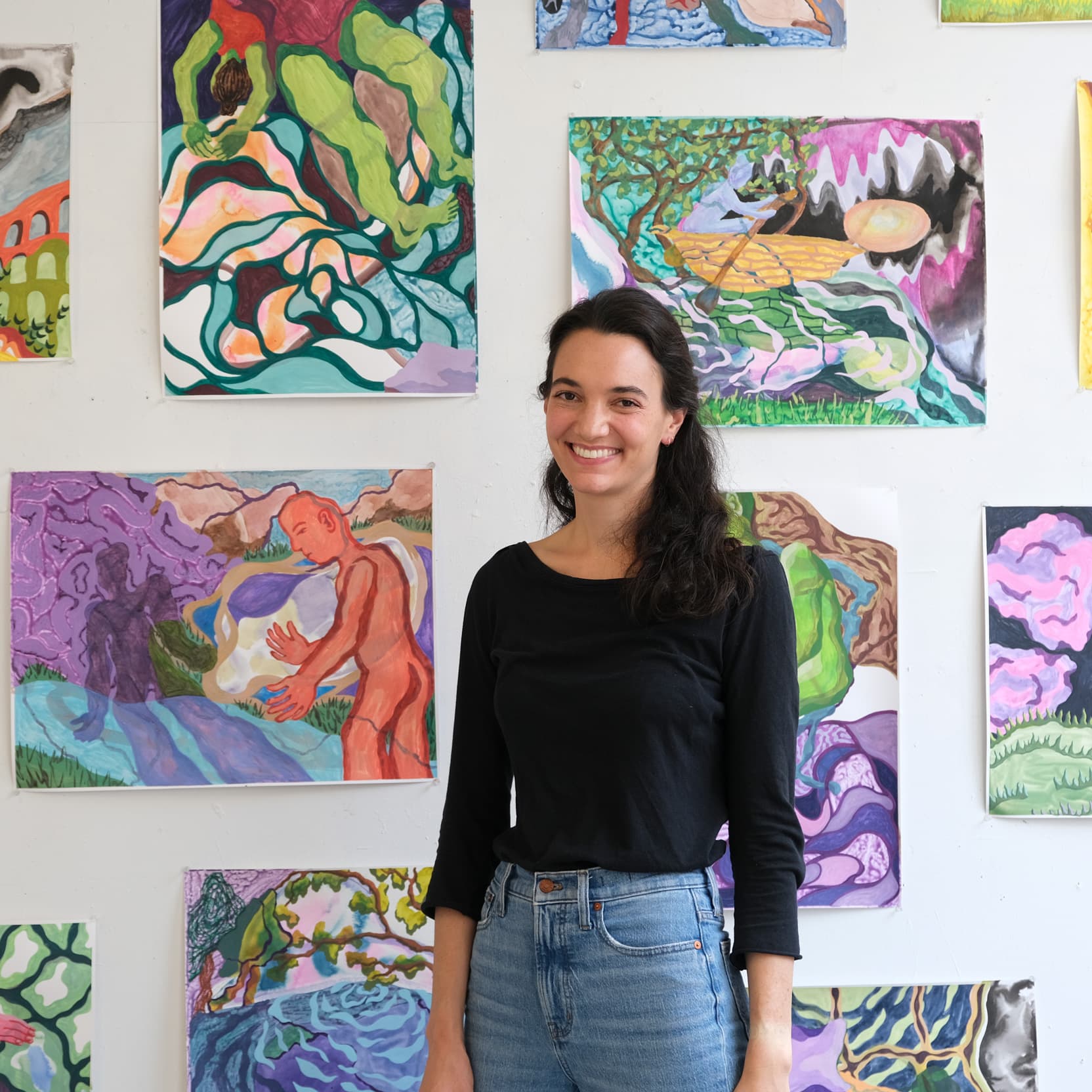 Katita Miller
​Katita Miller (b. 1994, Santa Fe, NM) is an artist currently living and working in New York, NY where she recently completed the MFA program at Hunter College. She grew up primarily in Fort Worth, TX and graduated in 2016 from Wake Forest University in Winston-Salem, NC with a B.A. in Studio Art and Spanish.

View Artist Profile
Questions about the artwork, purchasing, or shipping?