Yard Birdie
Rock, steel, wood, pleather, grommets, string, paint, resin, plastic-dip, wire, air dry clay, sand, felt
2019
27" x 6" x 6"
"A play on lawn ornaments, Yard Birdie is from the 2020 installation Of Ash & Ice. The top pleather piece (or wing) can be spun around its post indefinitely with a quick nudge from one's finger."
- Sidney Mullis
---
Building a contemporary art collection is a lifelong journey that is made more accessible with Testudo. Whether you are just learning about art collecting or have already started your collection, we invite you to talk with us!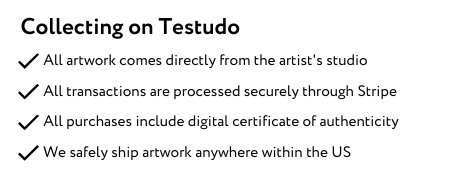 $650
Please login to purchase.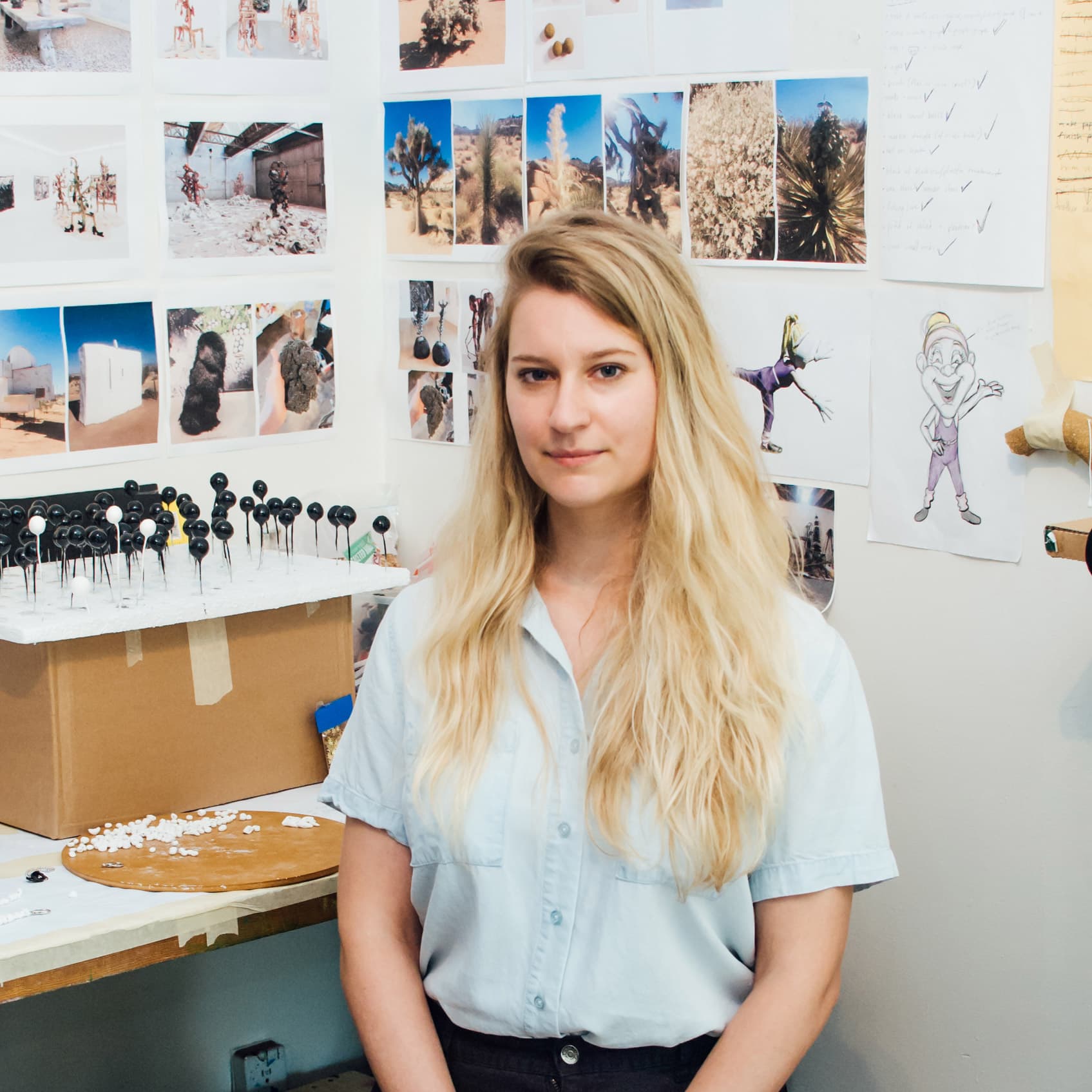 Sidney Mullis
​Lives in Pittsburgh, PA

Sidney Mullis constructs uncanny and materially rich sculptures that ruminate on childhood. Her art memorializes the facets of identity and behavior that are left behind as we grow up. Mullis reimagines adolescent toys, food, and substances with highly original techniques. For example, the artist whisks together colorful construction paper and gravestone dust (collected from a professional carver) to concoct a playdough-like pulp with which she builds shapes. Mullis also applies a playground sand mixture to found items, inserting candles into the resulting art objects. The experimental nature of her process means that some of these works will gradually change and fade—aligned with the artist's fixation on the passage of time.

Evocative and eerie, the artist's forms would equally arise in a kid's daydreams and an adult's nightmares. Her practice resonates with that of American sculptors like Robert Gober who in the 1970s began reconstructing and defamiliarizing domestic objects to probe the human psyche. Like Gober, Mullis also presents her discrete sculptures in immersive installations. In those invented landscapes, childlike attitudes and reveries are resurrected. The ways in which Mullis transforms objects parallel mortal transitions: from infancy to maturity; from innocence to intimacy; from birth to death. The artist intermingles the moods—humor and gravity; playfulness and profundity; whimsy and solemnity—that are associated with separate life stages. Mullis wrestles with the coming-of-age traditions that condition us to "tamp down our quirks and stifle our sillies," in her words.

View Artist Profile
Questions about the artwork, purchasing, or shipping?