Published August 5, 2022
The 7 Must-See Exhibitions in California this Fall
Fall in California doesn't necessarily bring sweater weather or changing leaves, but it does bring a swath of new museum and gallery exhibitions. As on the east coast, September is when the art world reemerges from a sleepy summer to showcase new talent and ideas. Starting in SoCal, take a road trip up the coast with us and mark your calendars for a season of fantastic art.

Alexis Smith, Museum of Contemporary Art San Diego
If you haven't been to the Museum of Contemporary Art, San Diego, now is the time. With two impressive locations—an old baggage depot in the heart of downtown and a newly renovated building along the coastline in La Jolla—MCASD has become the cultural hub of contemporary art in San Diego.

This fall, MCASD will present the first retrospective of California artist Alexis Smith in nearly thirty years. Opening September 15th, Alexis Smith: The American Way will showcase the artist's signature mixed-media collages that combine found text, image, and objects in witty juxtapositions. Using humor and cultural critique, Smith's practice is shaped by Feminist movements of the 1970s, along with Conceptual and Pop Art. Whether incorporating pages from old pulp novels, movie posters, or advertisements, she examines the idea of American identity, reconfiguring how we think and view popular culture. (On view September 15, 2022–January 29, 2023)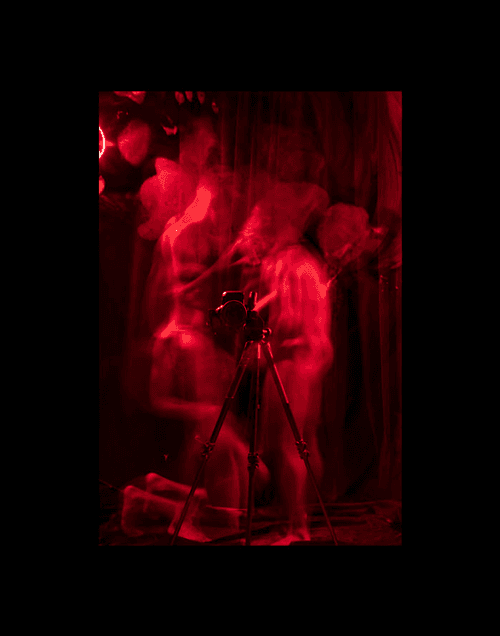 Paul Mpagi Sepuya + Lavaughan Jenkins + Nash Glynn at Vielmetter Los Angeles
The list of contemporary art galleries in Los Angeles is too long to count, but a constant stream of great exhibitions overflows at Vielmetter Los Angeles. Its fall lineup of gallery shows is thrilling—so much so that we can't choose just one artist. Paul Mpagi Sepuya will present another solo exhibition from September-October titled Daylight Studio, Darkroom Studio. His intimate photographs exploring the relationships between artist and subject, while experimenting with fragmentation and connection, have already seemed to cement themselves into the photographic canon. What he presents next will no doubt be worthwhile.

Also on view at Vielmetter, will be work by Nash Glynn and Lavaughan Jenkins. Glynn's arresting self-portraits are mesmerizing, while Jenkins's works are extraordinary explorations on the materiality of paint. Both artists balance technical innovation with provocations into themes such as identity, memory, and self-perception.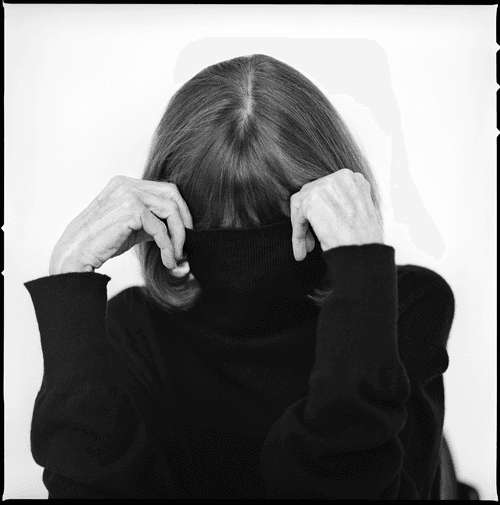 Joan Didion: What She Means, Hammer Museum, Los Angeles
No other author embodies the spirit of California quite like Joan Didion. Her remarkable legacy will be on display in Joan Didion: What She Means at UCLA's Hammer Museum in Los Angeles (October 11, 2022 – January 22, 2023). Curated by acclaimed writer Hilton Als, the show is pitched as "an exhibition as portrait, a narration of the life of one artist by another." The more than 250 works by approximately 50 artists, including Ed Ruscha, Pat Steir, Vija Celmins, and Felix Gonzalez-Torres, will chronicle Didion's life through the places she called home. The exhibition is sure to be a tour de force honoring one writer's influence on a generation of artists.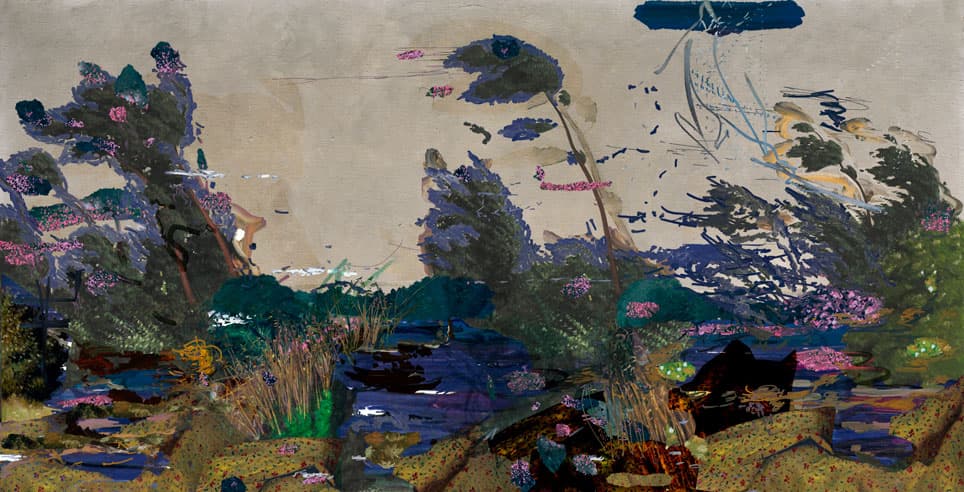 Petra Cortright, Palm Springs Art Museum
Cutting inland from Los Angeles, be sure to stop at the Palm Springs Art Museum. This fall, it will feature digital paintings by Petra Cortright in an exhibition titled sapphire cinnamon viper fairy (September 29, 2022 – March 26, 2023). An early innovator in Internet art, Cortright blends traditional genres of landscape and portraiture with digital forms of making. She's a master at remixing, sourcing images online and then using various digital tools and platforms to create stunning paintings that she prints on aluminum, linen, or paper. Cortright's balance of technical prowess and aesthetically dazzling compositions are unmatched.

Ishi Glinsky: Upon a Jagged Maze, Art, Design, & Architecture Museum, Santa Barbara
As you make your way up the coast, drop into the Art, Design & Architecture Museum at UC Santa Barbara. In September, it will open the first solo museum exhibition of artist Ishi Glinsky. Glinksy's works are contemporary homages to sacred events and practices of his tribe, the Tohono O'odham Nation, as well as other North American Native tribes. Through painting, sculpture, and work on paper, he investigates traditional craft techniques and historical events. Glinksy's meticulously rendered paintings of textiles and weavings are truly transcendent. (September 1, 2022 – January 22, 2023)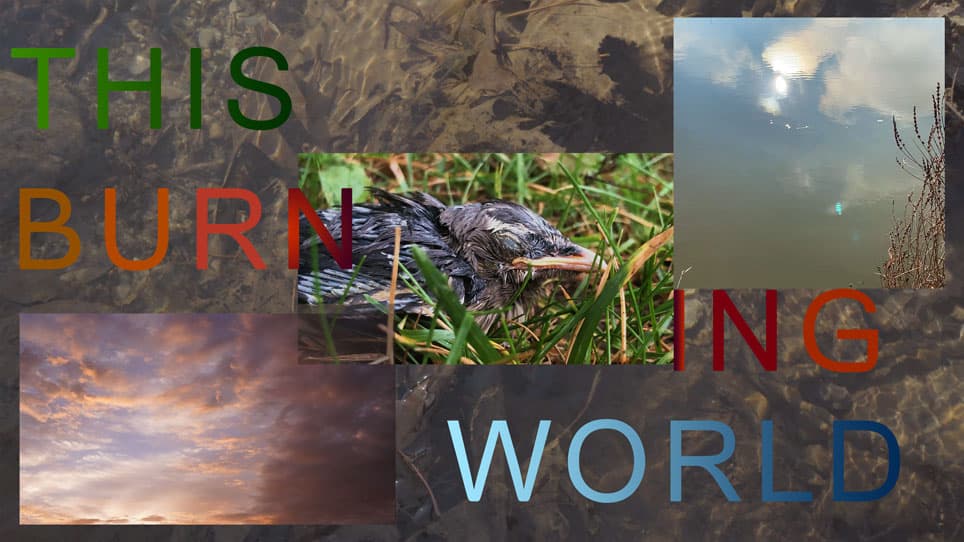 Grand Opening of Institute of Contemporary Art, San Francisco
The talk of the Bay Area this fall is the opening of the brand new Institute of Contemporary Art San Francisco (icasf) on October 1. The inaugural exhibitions are still a bit hush hush. We do know this much: the Museum plans to open its doors with three shows: This Burning World by Jeffrey Gibson; Resting Our Eyes, a group exhibition guest-curated by Tahirah Rasheed and Autumn Breon; and A Weed By Any Other Name featuring work by Bay Area artists Liz Hernández and Ryan Whelan.

Jeffrey Gibson, an artist of Choctaw-Cherokee descent, is well known for his distinct abstract paintings, sculpture, and textiles that draw from a range of influences, including popular music, his individual heritage, cultural theory, and fashion. He's a visual powerhouse whose seamless ability to bridge historical connections with contemporary culture delivers artworks that are sage and timely.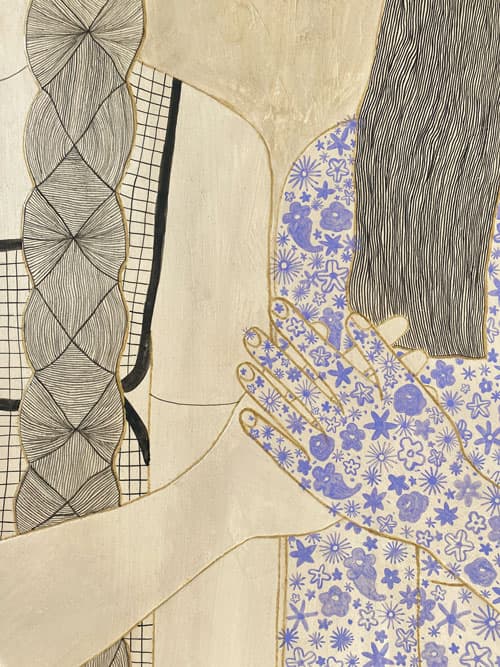 Liz Hernández, Pt2. Gallery, Oakland
Rounding out the list is Liz Hernández's solo exhibition at Oakland's Pt2. Gallery (October 15-November 4). Working in painting, sculpture, drawing, as well as writing, Hernández's work is influenced by her memories of growing up in Mexico City. The visual iconography of her surroundings—handmade signs, visits to churches or relatives' homes, can be seen in her bold, graphic work. Whether framed or hand painted across a mobile library, Hernández already has a signature style, so much so that she's collaborated with brands like Baggu. Her recent work includes gorgeous drawings and paintings made from clay, silver leaf, and vinyl paint on paper. We can't wait to see more work from her.