Published April 26, 2023
Solo Exhibition: Judd Schiffman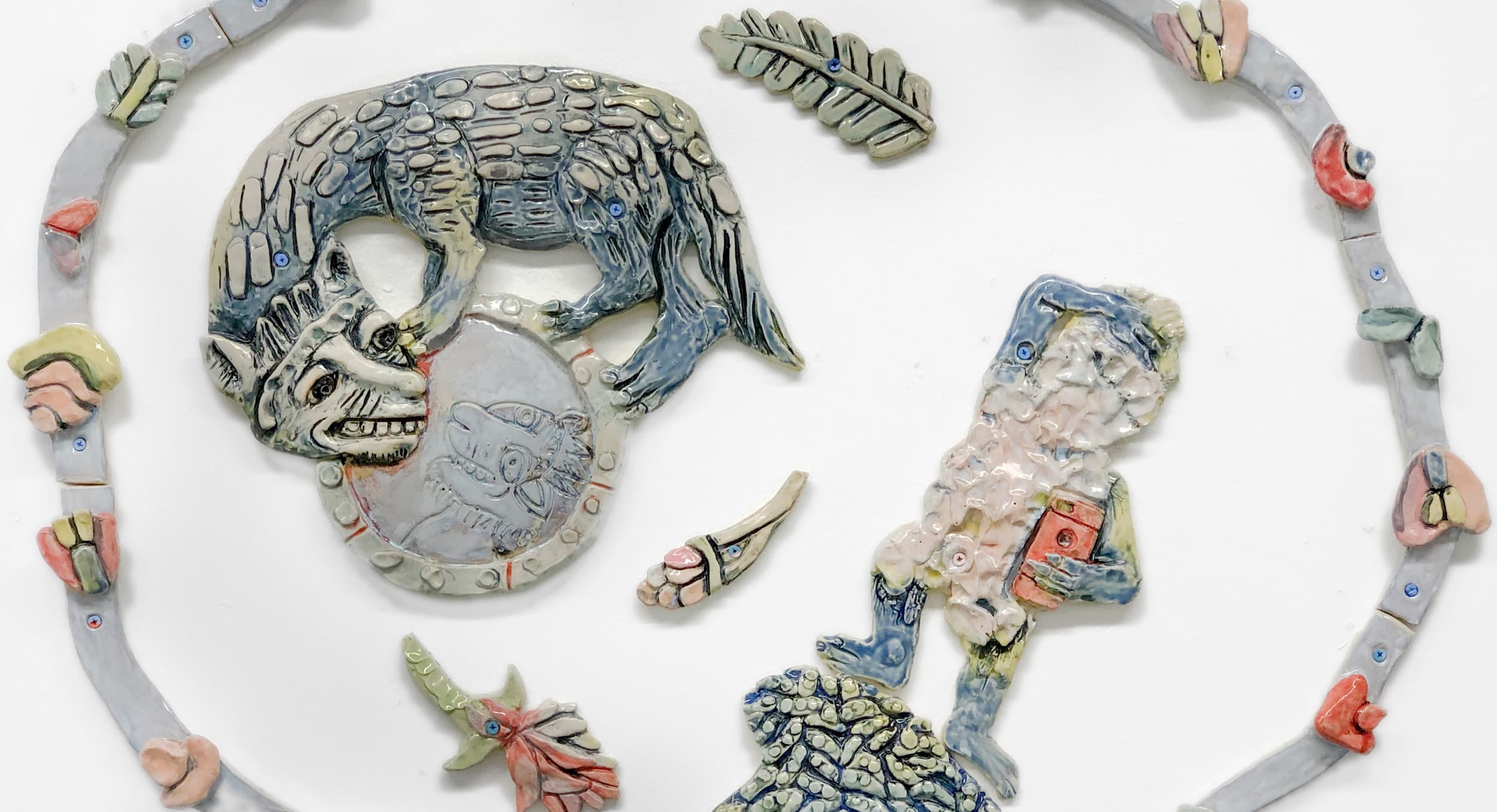 Testudo is thrilled to debut its first exhibition, Judd Schiffman. This virtual solo show features eleven meticulously sculpted and psychologically charged ceramic wall works by the Providence-based artist.

Judd Schiffman is organized by Connor McNicholas, Director of Curation. Over the course of the exhibition's run, Testudo will unveil fresh accompanying content—including an original essay by Annabel Keenan as well as a documentary video by Kate Parvenski, Director of Content.

In his eponymous exhibition, Judd Schiffman presents ceramic wall works that intermix life experiences, cultural references, and historical imagery to probe how narratives are shaped. Drawing with clay, Schiffman makes glazed porcelain and stoneware tableaus with lively figures, fauna, and flora that are each installed on the wall as parts of a whole composition. The artist culls these eclectic motifs from children's stories, modern art history books, YouTube cartoons, medieval manuscripts, and other sources that he encounters as a husband, father, and professor. His installations address layered themes ranging from myth-making to humanity's relationship with nature.

On view through May 31, 2023, Judd Schiffman demonstrates Testudo's mission to showcase practicing studio artists who use unexpected materials or techniques to evoke multifaceted historical or personal narratives. The platform offers a new generation of budding collectors the opportunity to access and acquire such tactile and dynamic art through an equitable marketplace grounded in security and transparency. Schiffman's eleven intricate ceramic compositions range in price from $5,000–$7,000.