Published November 30, 2022
6 Emerging US Cities for Contemporary Art
The contemporary art world is known for its hubs, including cities like New York and Los Angeles that seem to be overflowing with art galleries, studios, and museums. But some extraordinary art can be found in smaller locales across the United States. From the thriving contemporary art scene in St. Louis, Missouri, to the stellar artist-run spaces in San Diego, California, let's explore six U.S. cities that are becoming emerging centers for contemporary art.

Minneapolis, Minnesota
Its winters may be frigid, but the art scene in Minneapolis is steaming with amazing places to discover contemporary art. With the massive influence of the Walker Art Center, the city has a roster of great galleries and artist-run spaces. Notable among them is Midway Contemporary, a non-profit arts organization that hosts exhibitions and projects—often with artists who have never shown their work in the Midwest. Recent exhibitions included mesmerizing sculptures by artist Tetsuya Yamada, a stirring public performance by Karthik Pandian, and compelling photographs by Pao Houa Her. The center is also home to an art library where visitors can check out catalogs, artist books, and periodicals.

Another reason for the city's thriving art scene is the Minneapolis College of Art and Design (MCAD). A go-to spot in town to discover work by new artists, the MCAD gallery space hosts student and faculty exhibitions, as well as an annual exhibition showing the work of recipients of the Jerome Foundation's Emerging Artist Fellowship.
Pittsburgh, Pennsylvania
For years, Pittsburgh has been delivering impactful exhibitions, even establishing the temperature for contemporary art during the triennial Carnegie International. Simultaneously, some fantastic art spaces have contributed to the city's cultural scene, including the Silver Eye Center for Photography. The center has been supporting contemporary photography since the late 1970s with a dedicated exhibition space, digital lab, and public programming. Next up on its exhibition calendar are two shows by emerging artists Hannah Price and Zeal Eva.

A newer player on the Pittsburgh scene is Gallery Closed. Conceived during the pandemic by artists Phillip Andrew Lewis and Lenka Clayton, the 24-hour exhibition space is accessed simply by looking through two street-facing windows. Their most recent project, Historic Sight, invited 27 artists to contribute a work that visually interpreted a word from a nearby plaque. Artists included contemporary powerhouses like Mark Dion, Deborah Wilis, Pablo Helguera, Cornelia Parker, and others. Every two weeks, the artworks rotated, creating a collective visual narrative by the end of the show.
St. Louis, Missouri
With some fantastic private collections and a roster of great museums, this Midwestern city has long been an important center to view and discover contemporary art. The establishment of the Pulitzer Arts Foundation in 2001, in particular, brought exceptional exhibitions to the city and fostered innovative public programming.

Today, a thriving cultural community is booming on the Cherokee Street corridor in South St. Louis. The street is lined with taquerias, dive bars, and vintage shops, along with great art spaces. Leading the pack is The Luminary. Established as a platform for art, thought, and action, The Luminary hosts exhibitions, artist residencies, performances, and public programs. Over the years it has exhibited work by emerging and mid-career artists including Sage Dawson, Aaron Fowler, and Catalina Ouyang, while staying committed to showing work by St. Louis-based artists. Its exhibition space even includes a communal reading room where visitors can browse artist books and zines. Up the street, be sure to also visit Monaco, an artist-owned cooperative hosting solo shows and group exhibitions.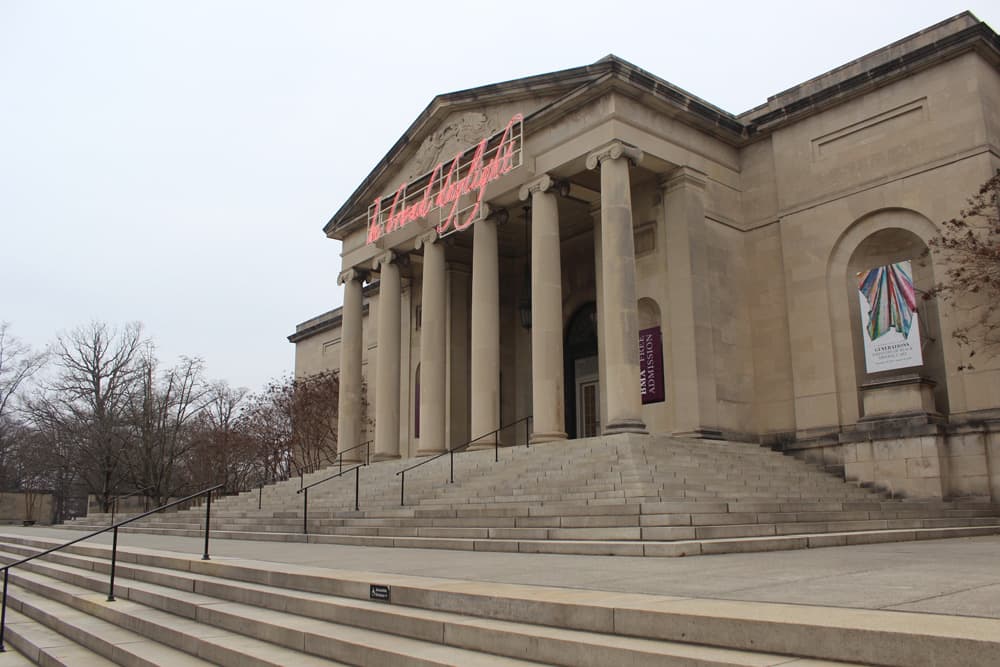 Baltimore, Maryland
In Baltimore, art and activism go hand-in-hand. Whether touring the invigorating Baltimore Museum of Art or exploring the city's vibrant mural culture, Baltimore is filled with creative innovation centered around community. And what truly makes the city so resonant, is the large number of artists who call it home.

One of these artists is Devin Allen. A native of West Baltimore, Allen catapulted to prominence after his photograph of protests in Baltimore following the death of Freddie Gray landed on the cover of Time magazine. He's been photographing protests of the Black Lives Matter movement ever since, creating impactful portraits of protest and civil unrest. Allen's community-based project, Through Their Eyes, trains local Baltimore students how to express themselves through photography. He's organized exhibitions of student work at Motor House—a community art center dedicated to showcasing art and culture from Baltimore-based artists.

In the painting realm, the Baltimore-based Jackie Milad creates large-scale mixed-media works that address the complexities of multi-ethnic identities. Taking inspiration from her Honduran-Egyptian heritage, Milad's work combines painting, drawing, collage, and textile techniques in colorful and abstract compositions that explore new symbols and historical narratives.
San Diego, California
San Diego might be famous for its wide beaches and world-renowned zoo, but it's also becoming one of the West Coast's go-to-cities for contemporary art. Some of this growth has been led by the Museum of Contemporary Art San Diego, which has two striking locations in La Jolla and Downtown. But the cultural community has also been nurtured through the bold initiatives of local artists. In a 45,000 square-foot industrial building that used to house a bakery, Bread & Salt has been putting on innovative exhibitions and experimental programming for over a decade. The space also supports a residency program, publication house, and other art projects like the fantastic non-profit exhibition space Best Practice.

What also makes the city's art community so rich is the artistic exchange between San Diego and nearby Tijuana, with many artists working across the two cities. The Cog•nate Collective creates impactful work addressing the topics of citizenship and migration, while the artist Alida Cervantes creates mesmerizing paintings that explore race, class and gender through the lens of Mexico's colonial past.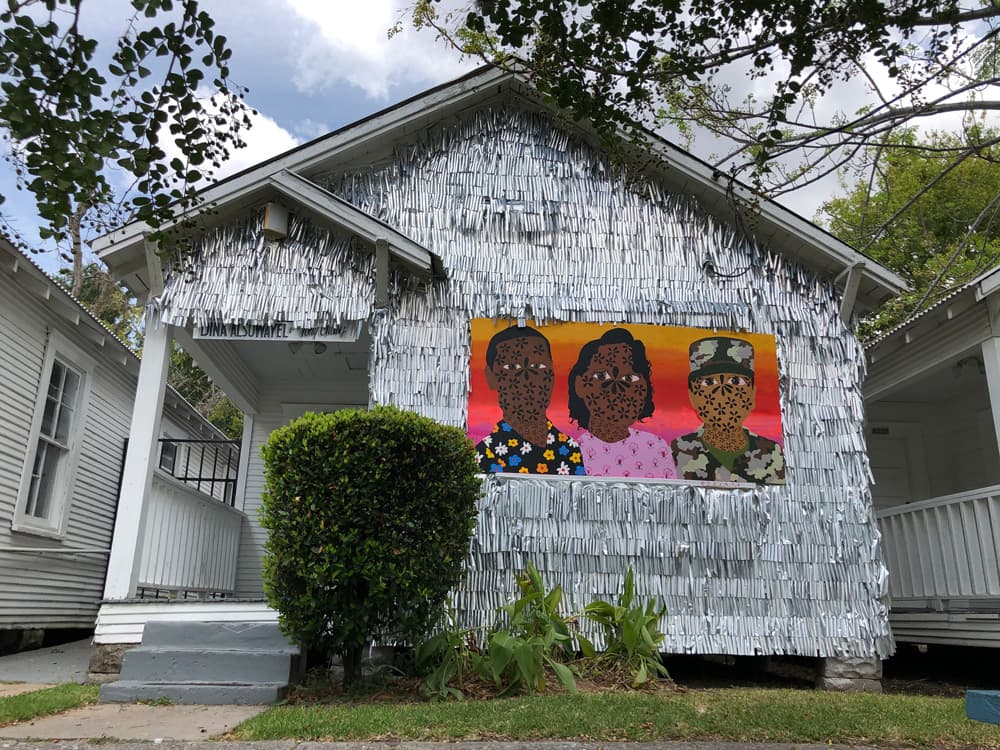 Houston, Texas
Rounding out the list is Houston, Texas. The genesis of this thriving art community can be traced to Project Row Houses, an arts initiative rooted in community engagement that was founded in 1993 by Rick Lowe and six fellow artists. Together they transformed a block and a half of homes in the city's Northern Third Ward into artist residencies, housing for single mothers, a community gallery, and more. Rooted in the principles of cultural and historic preservation, human empowerment, and affordable housing, Project Row Houses has hosted exceptional artists over the years, organizing public art projects, as well as what they call "Artist Rounds"—exhibitions of work that address a topic, question, or challenge facing the community. In 2022, they inaugurated Round 54: Southern Survey Biennial, a new initiative that invited artists living and working in Southern states to submit work for public display.

Elsewhere in Houston, visitors can discover world-renowned contemporary art collections at museums like the Museum of Fine Arts, Houston, as well as an outstanding contemporary exhibition program at the Blaffer Art Museum at the University of Houston.
​Testudo is always looking for more voices to write with us about the art world. If you'd like to pitch an article, please see our pitch guide for more information!​