Published July 29, 2022
Infinite Stories to Tell: An Interview with Photographer An Rong Xu
​An Rong Xu is a New York City and Taipei based photographer and director. Born in China and raised in New York City's Chinatown, Xu explores the world around him through his unique cultural perspective.

Xu's work is rooted in the beauty of the ordinary, capturing a rich cinematic stillness in his photography and a passionate ethereal journey in his films. Bringing with him a vision for creating emotional narratives, Xu shares a deeper look into the lives of his subjects with a sense of trust and candor, shown through personal moments and words unspoken.

Xu has photographed and directed for publications and companies such as, The New York Times, The New Yorker, National Geographic, Rolling Stone, The History Channel, A&E, Gucci, Instagram, AirBnb, and Google.​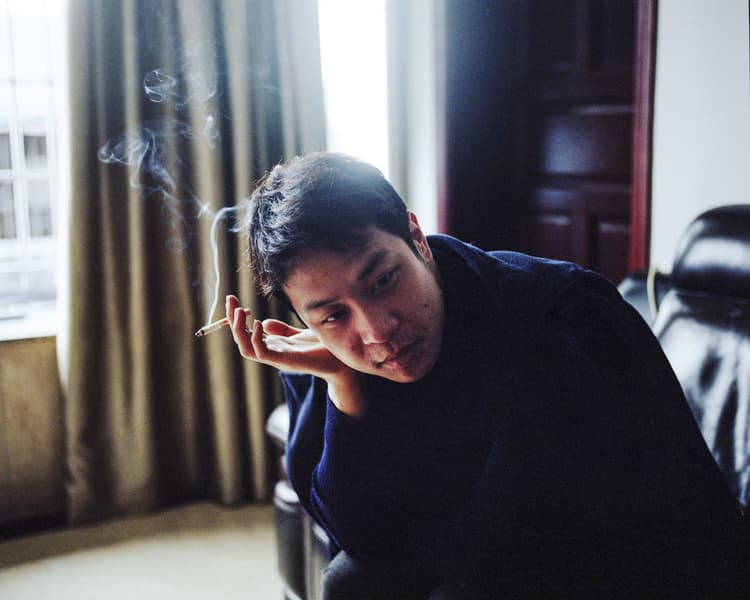 I first met An Rong Xu, a highly accomplished Chinese American photographer and director, when I was still in college. My friend and I had a podcast about Asian American artists for WNYU and An Rong was one of our guests. Since then, An Rong and I have remained in touch as we've continued to reconcile our ever-changing views on art making, identity, and belonging. He and I reconnected on a rainy June day to talk about his practice.

​
Could you describe yourself in your own words?

AR: I am a photographer and director based out of NYC and Taipei. I focus on storytelling through photography, primarily doc storytelling. Within film, I explore narratives and ideas about love in Asian American culture.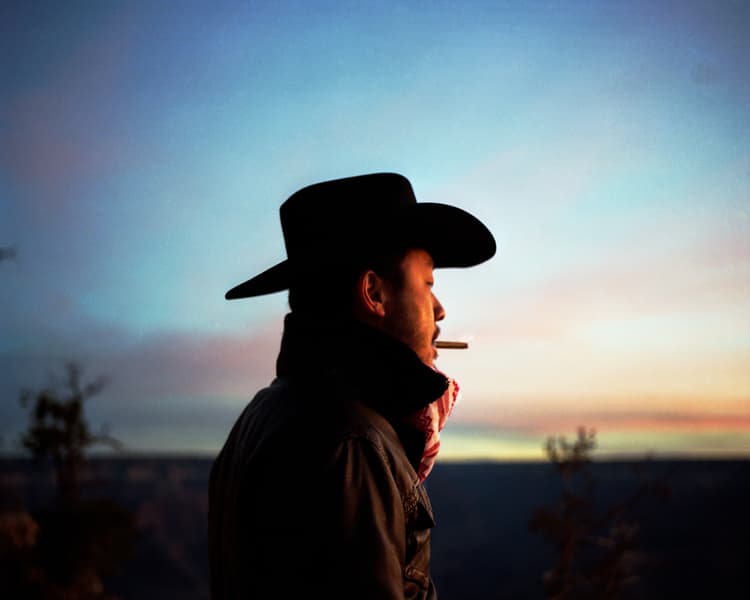 ​When I did another interview recently with Teresa Eng, I put a hyphen between Asian and American, and then she corrected me and said that's not really in style anymore. I saw in your series "My Americans" that you also don't do that.

​AR: I dropped the hyphen a while ago just because it felt like it was unnecessary. Because I feel like the hyphen was saying, "Oh, you need this piece of grammar to bridge our worlds together." But in reality, we've always lived side by side, and it's always been who we are. And we deal with that everyday. It's not like I turn myself off and say, "Alright, I'm going to cross the hyphen to become American."

There's some bigger talk about what it means to get rid of the hyphen, but I just felt like it didn't represent me anymore and that was a personal choice, as opposed to a political choice. It just felt like I didn't identify with this piece of grammar which made me feel more distant from my identity.

For me, the idea of the Chinese American is the ability to understand both sides on an equal level and also to understand that one side might not get the other. But I can try and be the interpreter through a medium [photography] in which we both understand each other.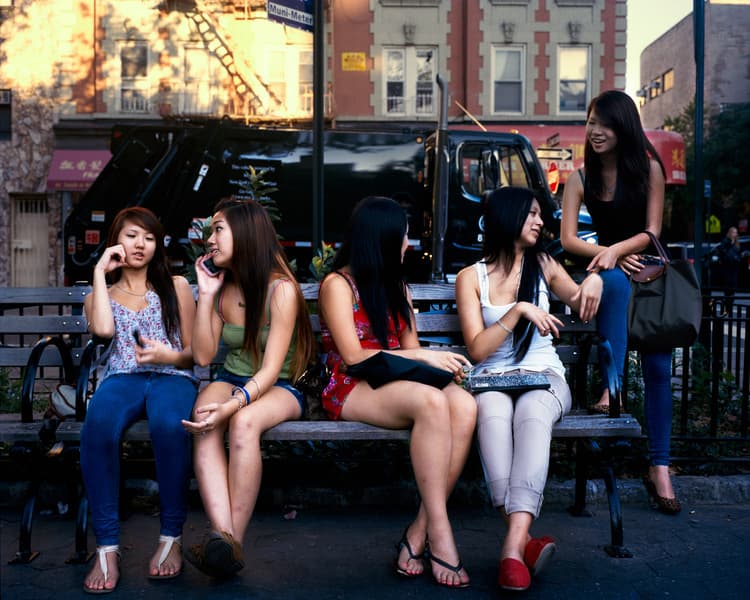 ​How is that reflected in your process? Is it something you're consciously aware of, or is it happening in the background?

​AR: I think it operates on both levels. I think I consciously choose things I'm drawn to and I'm constantly drawn to stories about Asian Americans or things that interest me about coming to a foreign land and trying to make the best of your life in this situation. What happens in that life that you built?

There's that old saying that wherever the sun touches Chinese people will be there. We have an infinite amount of stories to tell: infinite ordeals and struggles and successes we can share. And I think for most people they don't see that.

They want to box us into these tiny little stories like immigrant success, or Chinese restaurant, or laundromat, or whatever makes them feel comfortable rather than be challenged by the idea that Chinese people are more than just what most people consume in the media.

I don't make my work for other people. I make my work for me and for people like myself, who are trying to find out what it means to be Chinese American.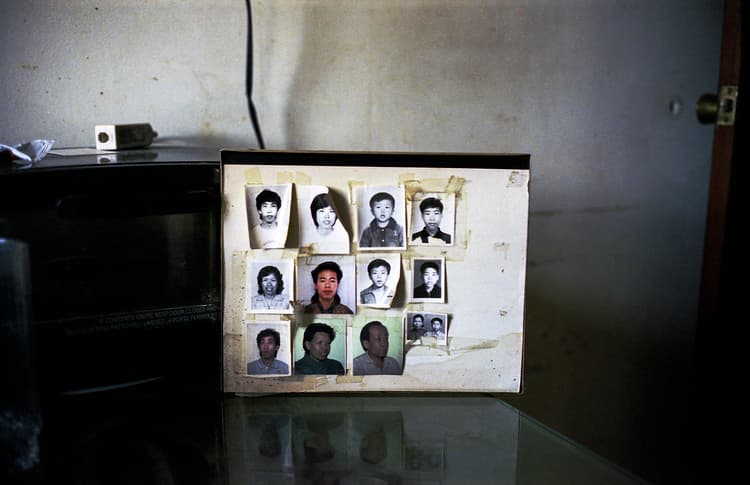 ​Your "Grandpa" series is so touching and a beautiful tribute. It goes against the notion that photography is about a fixed moment, but is instead a narrative. I think this series captures this sentiment. How did you approach this particular project? Did you see your family as collaborators as opposed to subjects?

​AR: I treat everything that I shoot very personally. I bring my heart into it. I think that if you don't feel like anything is at stake, you're not going to make good photos. When I was making the work about my grandfather, I was scared. The man who raised me, who was a really important part of my life, had just been diagnosed with throat cancer. He's not going to be able to talk.

I don't know if he's going to starve to death because of the tumor. I took all that fear and I looked at him and said, "I can't do anything." What more could I do other than sit there and watch him? I started taking his picture. I used the time we spent together just observing him, not seeing him within any other context. When I was working with my grandfather, I wrote him a letter to let him know that I don't know what I'm doing, but I just want to take pictures of you. And if that's okay, I'm just going to keep going. And he was fine with it.

Most of us don't look back at our past. Everybody is focused on FOMO, not getting the moment, but our past writes our future. Without it, you won't be able to understand the context in which you exist.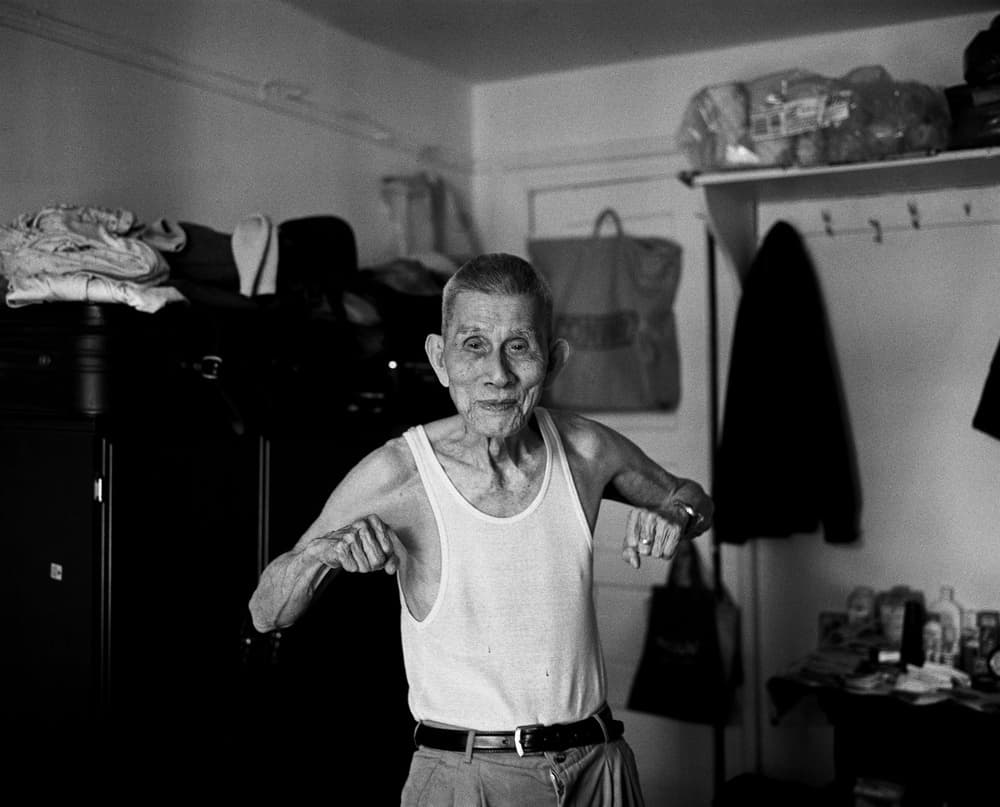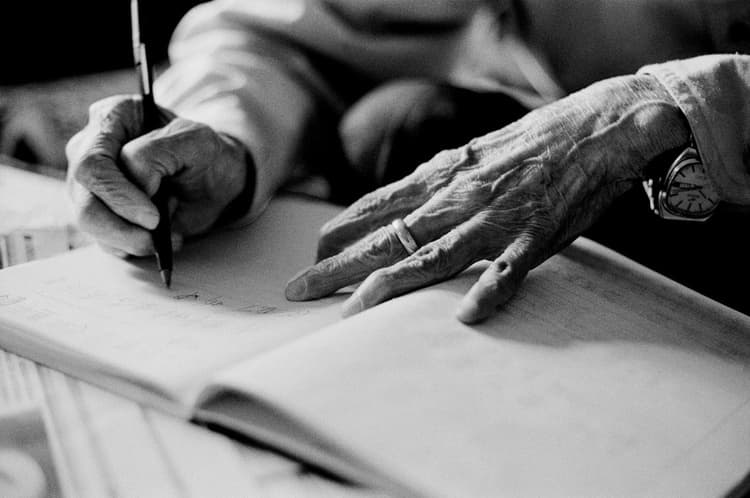 ​How do you want to see Asian American representation within media moving forward?

​AR: We're not creating enough arts literacy within the Asian American community. We don't have enough Asian American artists who are competing on the level of white artists. We are still existing in realism, because we're still focused on presenting the real. But a lot of white artists get to work on post-modernism and conceptualization because they don't have to think about how or why they should be represented. They're already represented.

We're still stuck in realism because we're still trying to create an idea of who we are. We're still in our infancy of our idea of self. I think we haven't done enough work to reach that level yet.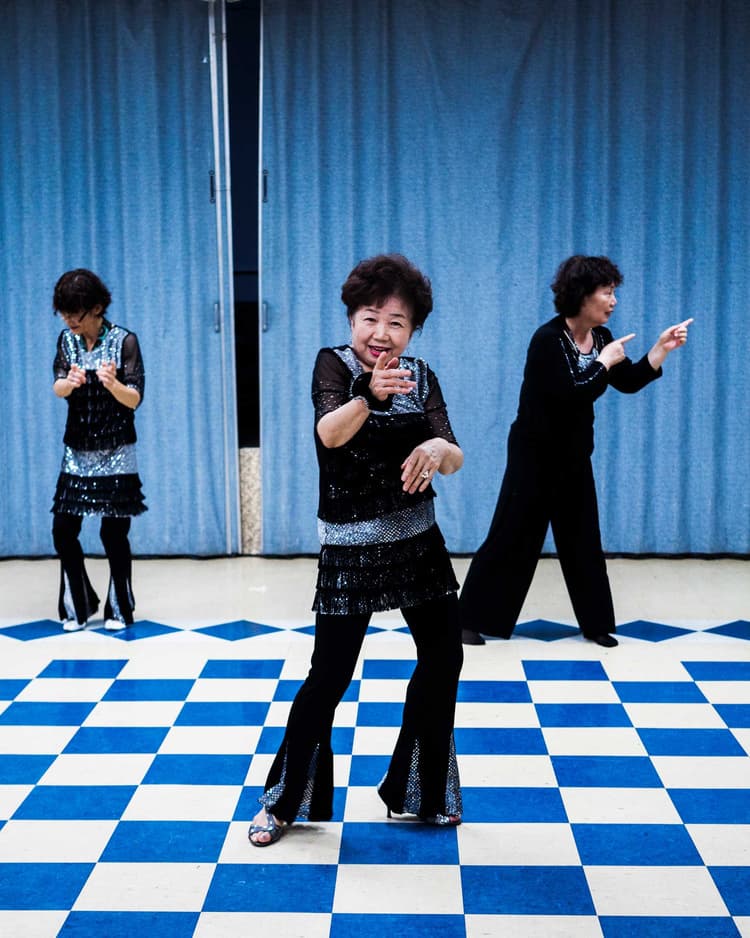 ​I think your work isn't really about representation because often the "characters," if I can use that word, exist in an Asian world. It's not homogenous by any means, but it is showing a world that for me is a fantasy where Asians and Asian Americans can exist without judgment or strife. It's not necessarily a utopia, because that would mean I'd want everyone to be Asian in the world, which I don't, but there's something very comforting about entering your world.

​AR: What's funny is that you're only the second or third person to mention this. I had a college classmate who thought I was intentionally not showing other ethnicities in my work. I think it's not that. It's more the sense that the worlds I'm photographing and the worlds I'm involved in tend to be mostly Asian.

America likes to champion itself as a melting pot, but we're really a salad. We don't blend into each other. We sit next to each other and say we'll tolerate each other until we can't. We're always going to be like this until we actually learn to accept each other's cultures.

In my work, I just happen to be in a world with a lot of Asians. Do I purposefully do this? No. If I see a moment between two people that really resonates with me, I'll capture it regardless of race.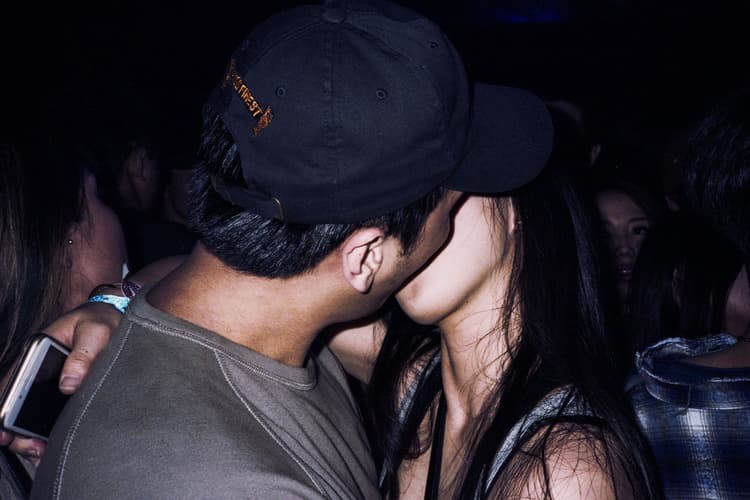 ​Since we're in Chinatown, I wanted to ask how it was growing up here, and how did that inform your work?

​AR: As a Chinese American, having grown up in Chinatown then moving to Queens and then coming back here, I went through a lot of phases of identity crisis. When I was growing up in Chinatown, I barely saw people of other races. The majority of the world I interacted with was Chinese. When I moved to Queens, I experienced a lot of identity crises because if I wanted to fit in, I had to choose between hanging out with the white kids or the Hispanic kids.

I went through years of being embarrassed by who I was, embarrassed of being from Chinatown, of being Chinese. I didn't want to speak Chinese in public. That was a really shameful period that often happens in your adolescence. It took me a long time to get over that and be proud of who I was.

As I get older, I wonder how I can leave the world better than what I came into. I'm trying to make work that speaks to my fat little twelve-year-old self, which would make him realize that his life is going to get better. It's not going to suck forever.

Yeah, those kids egged your house. Yeah, children are cruel, but it's going to get better. I'm trying my best to accept that the past is something we learn from. We try to move forward and not repeat the same mistakes.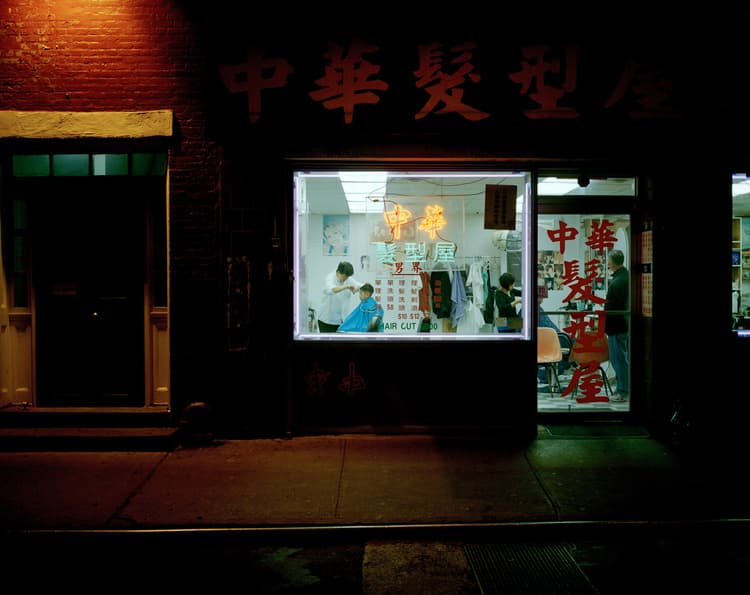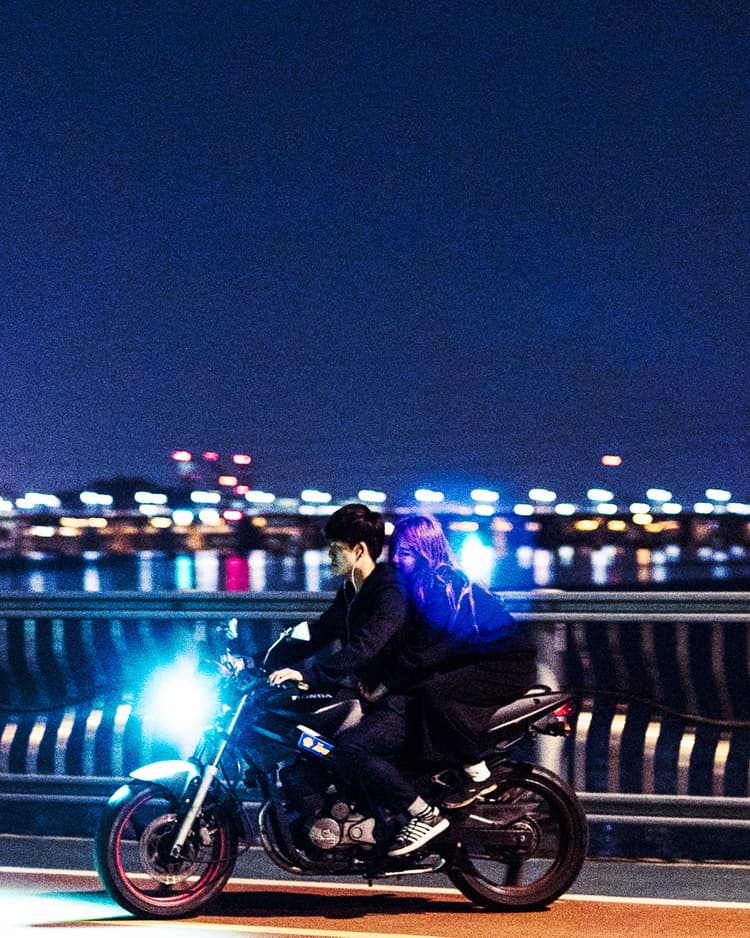 ​Testudo is always looking for more voices to write with us about the art world. If you'd like to pitch an article, please see our pitch guide for more information!​